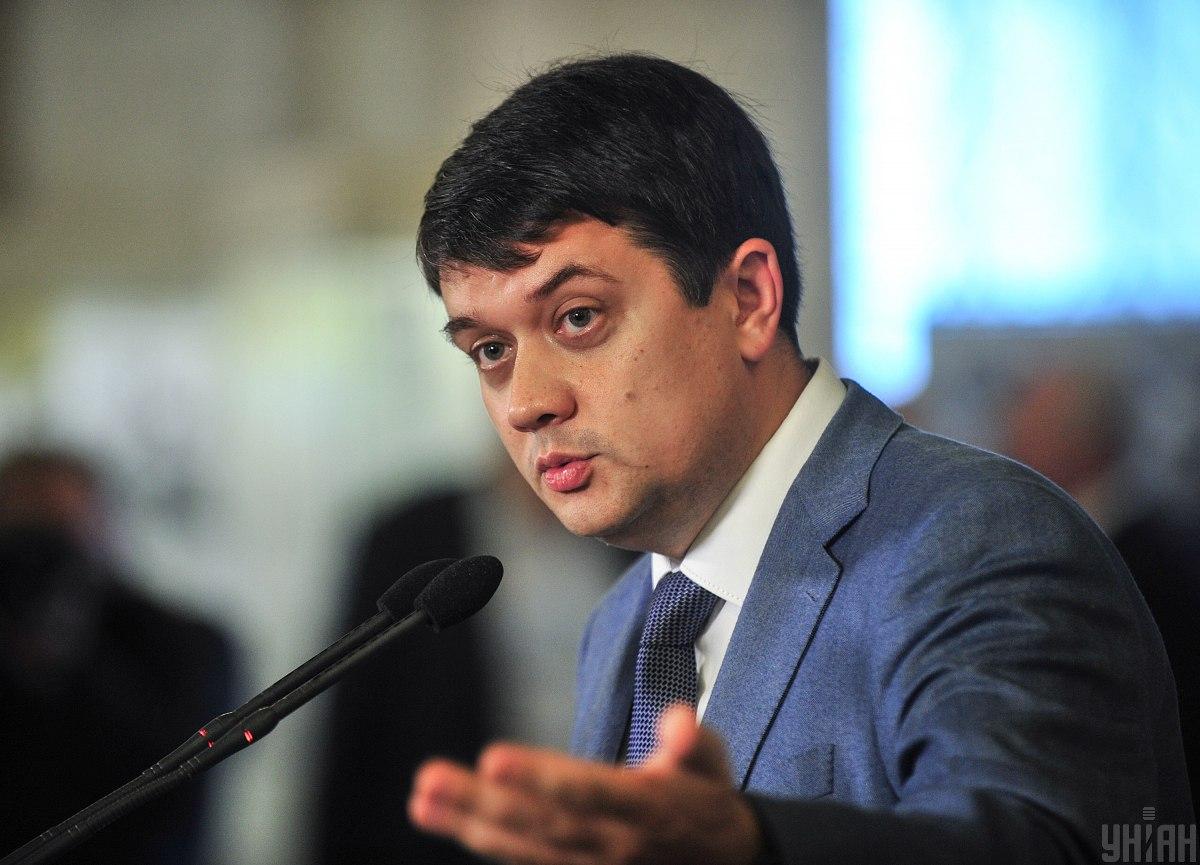 Photo from UNIAN
Chairman of the Verkhovna Rada of Ukraine, Dmytro Razumkov, during his meeting with his Austrian counterpart Wolfgang Sobotka recalled Ukraine's position regarding the need for holding negotiations in the "Normandy format" before proceeding to discussions of the bill on the special status of Donbas.
The parties discussed the first results of the work of the Verkhovna Rada of the IX convocation and further steps to resolve the conflict in Donbas, reads a report on the Parliament website.
Razumkov expressed hope for deepening cooperation between the two parliaments and noted that one of the areas of joint efforts should be to ensure equal rules before the law at the national and international levels.
Read alsoZelensky names condition for holding Normandy Four summit
"Today we are actually fighting corruption. This negative phenomenon has been deeply rooted in all the verticals and levels of the Ukrainian state. And unfortunately, this can't be fixed quickly, but we are taking our first steps. Some of the 69 laws that were adopted by the new parliament in the first 50 days of work are aimed specifically at combating corruption. One of such decisions was to abolish parliamentary immunity, behing which Ukrainian legislators had been hiding from responsibility for their actions," said the Parliament chairman.
Razumkov also expressed Ukraine's position regarding the need for the Normandy Four negotiations to be held before it is possible to proceed to discussions of the bill on the special status of Donbas.
"The president is a key figure in the negotiation process, and a lot depends on the results of the Normandy format. But all legislative initiatives on the issue will be widely discussed both in parliament and in Ukrainian society," the Speaker assured.