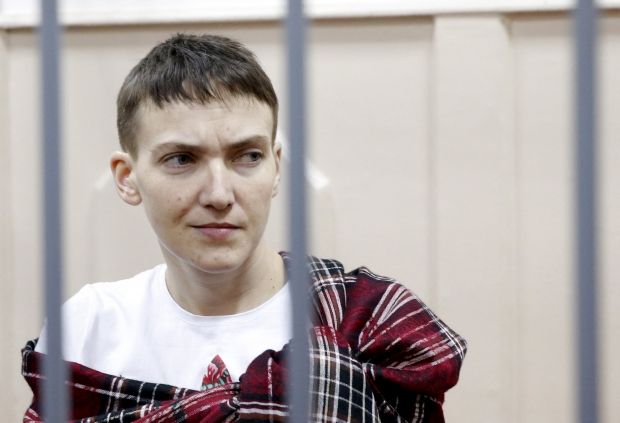 REUTERS
Savchenko, who is a Ukrainian MP and member of the Ukrainian delegation to PACE, was transferred to Moscow hospital No. 20 from her cell in a detention center on Tuesday due to the worsening of her health. However, hospital doctors examined Savchenko and concluded that her condition was satisfactory, BBC Russian Service reported.
According to Novikov, who visited Savchenko on Wednesday, she would like to return to the detention center as she is not given time in the open air, is kept "in a dark and gloomy special unit of the hospital" and allowed to go to the toilet in handcuffs only.
The next hearing on Savchenko's case is scheduled for May 13.