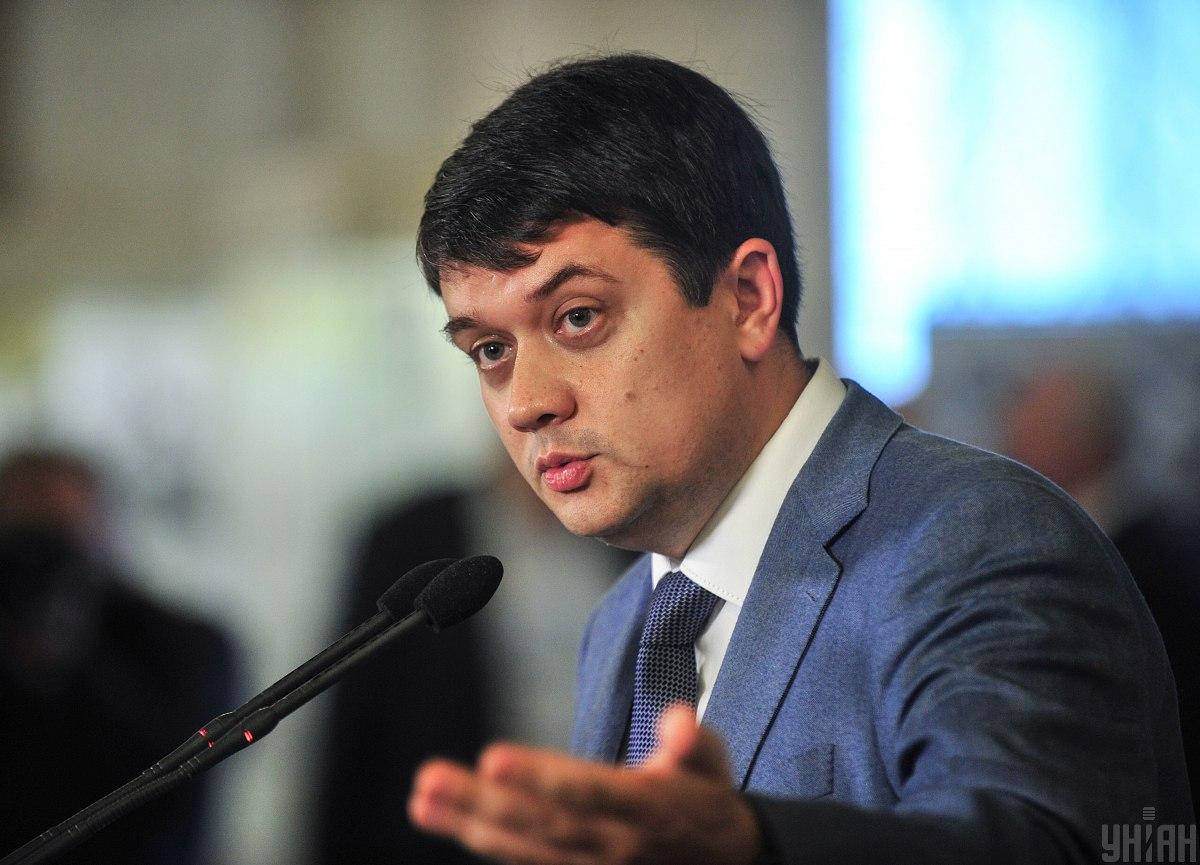 Photo from UNIAN
Ukraine is ready for dialogue, but not for any compromises regarding the country's territorial integrity, Chairman of the Verkhovna Rada, Dmytro Razumkov, told Secretary General of the Council of Europe, Marija Pejčinović Burić.
Razumkov thanked Pejčinović Burić on the position she expressed regarding the situation of human rights, especially in the temporarily occupied territories.
Read alsoRussia imitates compliance in Ukraine talks to have sanctions lifted – MP
"Virtually all countries of the world understand that the territories, both in Donbas and Crimea, are Ukrainian. I realize that the mechanisms for the return of these territories will differ, but in both areas, the greatest value to our state is people," Razumkov said.
At the same time, the Parliament speaker noted that Ukraine still sees the recent return of the Russian delegation to the Parliamentary Assembly of the Council of Europe as unacceptable.
"Also, we don't understand the situation with the credentials of our delegation. I hope this doesn't set a precedent. We are ready for dialogue, but not ready for compromises with conscience, territorial integrity and dignity of our people," he emphasized.
Razumkov reiterated Ukraine's readiness to work in favor of Europe and the Council of Europe, also noting that the Baltic + Group does not seek a destructive position in the CoE.
"We are determined to uphold those basic principles and values ​​that were laid down at the founding of this organization. That's because the principles of democracy, freedom, and human rights are key for both Europe and Ukraine," he stressed.
UNIAN memo. The PACE on June 26, 2019, lifted sanctions from Russia, which were in effect since April 2014 over the annexation of Ukraine's Crimea. All the powers of the Russian delegation to the PACE were reinstated in full. After this, the delegations of Estonia, Georgia, Latvia, Lithuania, Poland, Slovakia, and Ukraine decided to leave the PACE summer session ahead of schedule. One of the arguments for the return of Russia to the PACE was the fact that Russian citizens need to have access to the European Court of Human Rights to be able to protect their rights.
The new delegation of Ukraine, which was formed in the Verkhovna Rada of the 9th convocation, officially refused to participate in the PACE's autumn session, which was held on Sept 30 - Oct 4.