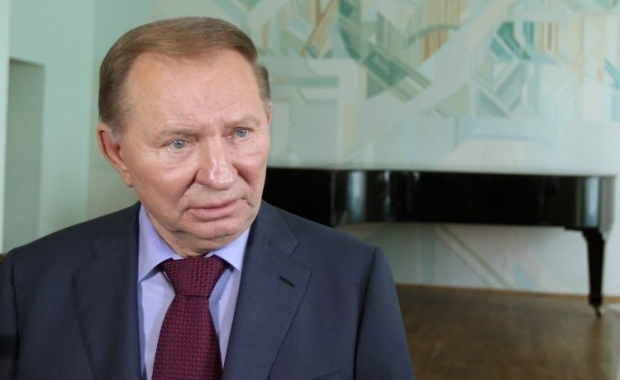 Former Ukrainian President Leonid Kuchma represents Ukraine in the Trilateral Contact Group / Photo from UNIAN
"A video conference of participants in the Trilateral Contact Group with representatives of the so-called Donetsk People's Republic (DPR) and the Luhansk People's Republic (LPR) has just ended," Darka Olifer, the press secretary of former Ukrainian President Leonid Kuchma, who represents Ukraine in the Contact Group, wrote on Facebook on Wednesday evening.
Ambassador-at-large Azamat Kulmukhametov, who has recently been appointed by Russia as its special representative in the Contact Group, for the first time took part in the Group's work.
According to Olifer, the participants in the meeting discussed the implementation of the key clauses of the Minsk agreements – the ceasefire, the withdrawal of heavy weapons, and the release of prisoners-of-war and hostages.
On the agenda were also the delivery of Ukrainian and international humanitarian aid to Donetsk and Luhansk, the settlement of the situation in Shyrokyne and the Ukrainian side's proposal to withdraw tanks, guns and mortars with a caliber that is smaller than 100mm.
"The Ukrainian side urges to launch the work of the subgroups on security, political, economy and humanitarian components of the Minsk agreement as soon as possible. The subgroups should work under the chairmanship of the OSCE with the involvement of international organizations," she wrote.
"Today's skype conference lasted for 5 hours and 40 minutes – this is twice longer than the average length of video conferences of the Trilateral Contact Group with representatives of the so-called DPR and LPR," she wrote.
The next video conference will be held soon, she added.