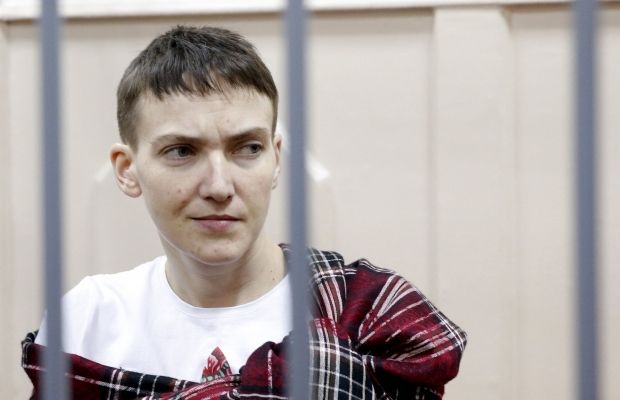 REUTERS
According to Novikov, Savchenko's ward is on the fourth floor, and the windows are barred.
"There is little air and light, walks and visits from family members are not allowed, and the mattress smells of bedridden patients. In this special block they often bring the dying, who can no longer walk. Nadia still can walk," he said.
"According to Russia's Federal Penitentiary Service, she is considered as a person who is inclined to escape, violence and suicide. On the first day the guards were afraid: she was taken in handcuffs to the shower or toilet. Today, they are not afraid," Novikov said.
"Our meeting, as well as in the Institute of Serbskiy, was held in the presence of the chief of the guard, although lawyers are supposed to have private meetings with their clients. I didn't insist on our rights, as it was already 1730 and we had a lot to discuss a lot. We limited the conspiracy to speaking in Ukrainian," he said.
"The administrative system of Russia's Federal Penitentiary Service has surpassed itself this time. Though Nadia is listed in detention center No. 1, the convoy to the 20th hospital is from detention center No. 6. Therefore, to visit Nadia you need to go to detention center No. 6 on Shosseinaya Street in the south-east of Moscow, to get written permission from the chief himself, and with this permission you have to go to Lenskaya Street in the north-east. And you must do this every time. I spent five hours on this procedure," the lawyer said.
"Nadia sends everyone her greetings. She promised Yelyzaveta Hlynka that she would start to eat in the hospital. Yesterday and today she took food, and the doctors brought her a vial of medicine in my presence. She plans to participate in a court hearing on May 6, but she is not planning [further] ahead," he said.
Novikov also invited all interested persons to send Savchenko letters for her birthday on May 11.