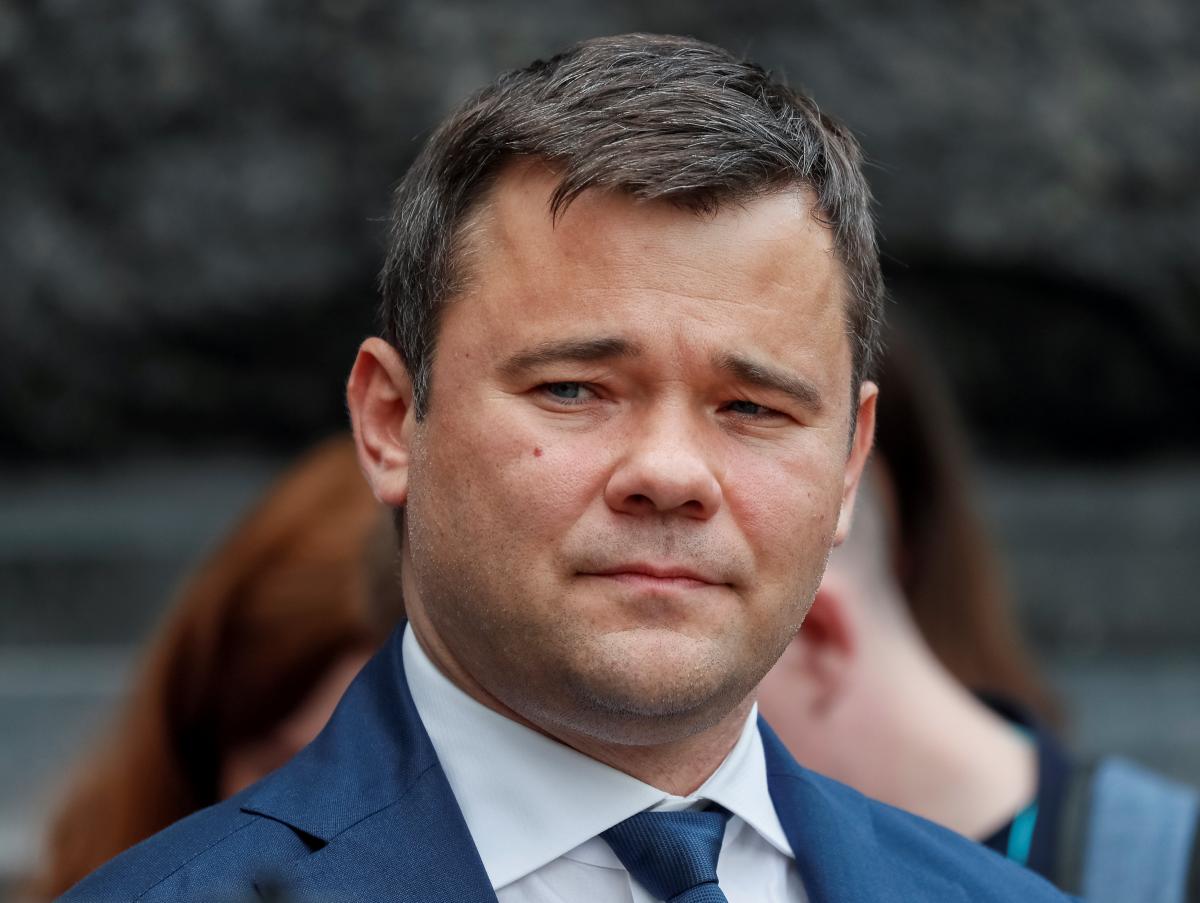 REUTERS
The situation with the Russian war against Ukraine can be influenced from within Russia itself, so the so-called Steinmeier formula of Donbas settlement is designed primarily for Russian citizens and the international arena, that's according to Andriy Bohdan, Head of the President's Office in Ukraine.
It is because of the Russian media, Bohdan stresses, that the Russians are "very hostile toward Ukraine" and "consider us some kind of a negative nation, nationalists," he told the Ukrayinska Pravda online newspaper.
"At the same time, in the position where we are open, where want to and do take steps forward, while Russia and Russian leadership keeps being stubborn without having any arguments about why this is happening, people on the other side will start asking questions: why are we acting inadequately?" said Bohdan.
He also compared the Russian war against Ukraine with the hostilities that the USSR waged in Afghanistan.
"It would seem a trifle, but Afghanistan [war] ended not only because there were issues at the international level, but because there were so many civic movements within the USSR. And the leadership then decided that it was better to withdraw the troops and end the war not to disturb the society," noted the President's Office chief.
He added that with the Steinmeier formula, Ukraine demonstrates movement toward peace.
Read also"Everyone wants peace. Everyone is ready for disengagement": Zelensky on Zolote visit (Photo)
As UNIAN reported earlier, Ukrainian President Volodymyr Zelensky on October 1 said the Ukrainian side at Trilateral Contact Group (TCG) talks in Minsk had responded to a letter from Special Representative of the OSCE Chairperson-in-Office in Ukraine and in the TCG, Ambassador Martin Sajdik that the so-called "Steinmeier formula" on the peace settlement in Donbas was "pending approval."
"We responded to Mr. Sajdik's letter that we have been in the process of approval of the wording of the 'Steinmeier formula'," Zelensky said. "The 'Steinmeier formula' should be incorporated in a new law on special status [the law on special provisions of local self-government in certain districts of Donetsk and Luhansk regions], which is not ready yet," Zelensky said.
The current law on Donbas' special status is expiring on December 31, 2019. According to the president, a new law will be developed by the parliament in close cooperation and open discussion with the public and no "red lines" will be crossed in the new law.
On Oct 16, President Zelensky said it is too early to talk about the implementation of the Steinmeier formula in the new law on "special status" before the ceasefire is achieved, as well as the prisoner swap and the disengagement of forces.