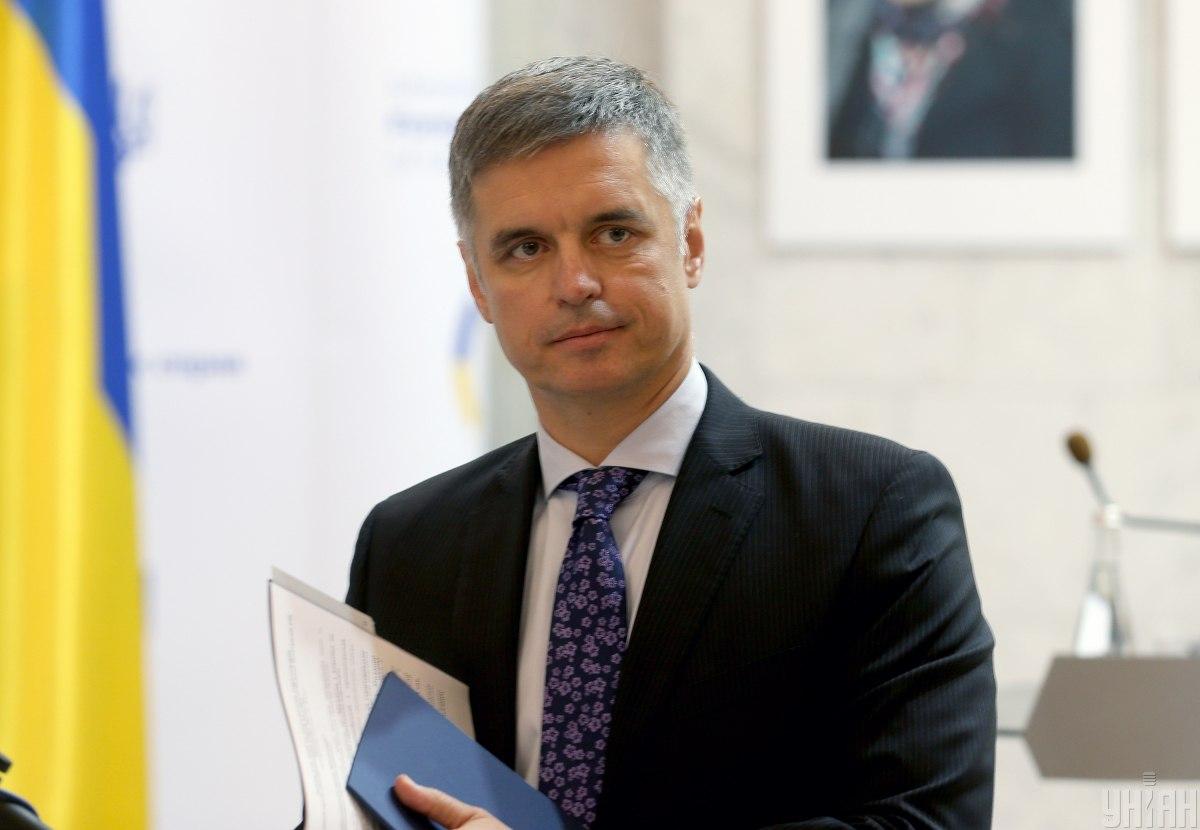 Photo from UNIAN
Ukrainian Foreign Minister Vadym Prystaiko has commented on the developments that led to the launch of the impeachment inquiry targeting U.S. President Donald Trump, saying that Ukraine does not want to be dragged into U.S. domestic politics.
"I expect that the scandal will end where it started – in Congress and the U.S. Presidential Administration. We don't want to be dragged into internal issues, internal politics [in the U.S.]," Prystaiko said, speaking with reporters ahead of the "RE: THINK. Invest in Ukraine" investment forum in Mariupol on Tuesday, October 29, according to an UNIAN correspondent.
"The USA is our largest, and most powerful partner. We need to do everything possible so that this partner remains such," said the minister.
Read alsoZelensky prepared to meet with Putin - Foreign Minister
At the same time, the top diplomat noted that Ukraine was not going to cross any "red lines".
The Ukrainian government understands what relations should be maintained between the presidential vertical and the judicial branch, according to Prystaiko.
As UNIAN reported earlier, a scandal erupted between the White House and U.S. Congress in the wake of media reports claiming that an intelligence whistleblower reported on Trump "promising" something to a foreign leader, guided by own political interests.
The media suggested that during a conversation with Ukrainian President Volodymyr Zelensky on July 25, Trump could repeatedly insist on Kyiv investigating the actions of former U.S. Vice President Joe Biden, now Trump's potential rival at the upcoming elections.
A speaker of the House of Representatives on September 24 announced the formal launch of an impeachment inquiry.
On Sept 25, the White House declassified and released a transcript of the telephone conversation between Trump and Zelensky of July 25.
The transcript reads that Trump asked Zelensky to look into the case of Biden's son, Hunter, who had been part of the board of a Ukrainian gas firm.
On September 30, Zelensky said Ukraine did not conduct investigations "upon command" of other countries.