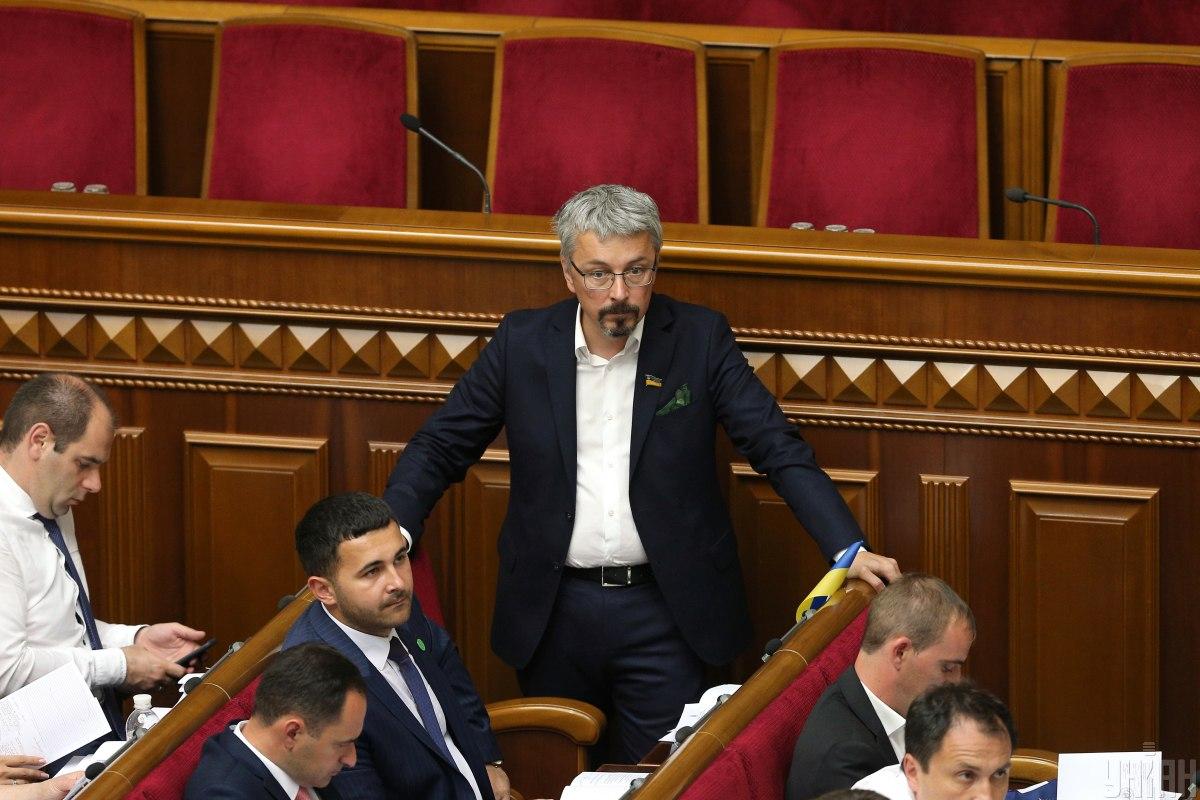 MP Oleksandr Tkachenko heads the new group / Photo from UNIAN
Members of Ukraine's parliament representing different parliamentary factions have created a new inter-faction group, Novy Kyiv (New Kyiv).
"Lawmakers from different factions have signed a corresponding appeal to Chairman of the Verkhovna Rada Dmytro Razumkov, in which they reported on the creation of the group. The various political forces had a common goal – to finally begin to change things in the capital and guarantee every resident of Kyiv decent standards of living," MP from the Servant of People Party Oleksandr Tkachenko, who became the group's leader, wrote on Facebook on October 29.
Read alsoIncreased radiation levels recorded in Kyiv lab
According to Tkachenko, members of the inter-faction group will look for ways to interact with members of Kyiv City Council and work to "improve the situation in the city."
"For this purpose, the Law on the Capital City was adopted in the first reading. Now we are holding public debates in Kyiv and hope that the system of corruption and the mess seen in recent years to will become a thing of the past," he said.
Tkachenko, whose candidacy is being considered by President Volodymyr Zelensky as Kyiv City State Administration head, outlined three major problems of the capital city: chaotic construction development, the low level of housing and utilities services, and poor infrastructure. He also said that, according to polls, residents of Kyiv are concerned about healthcare and security most of all.