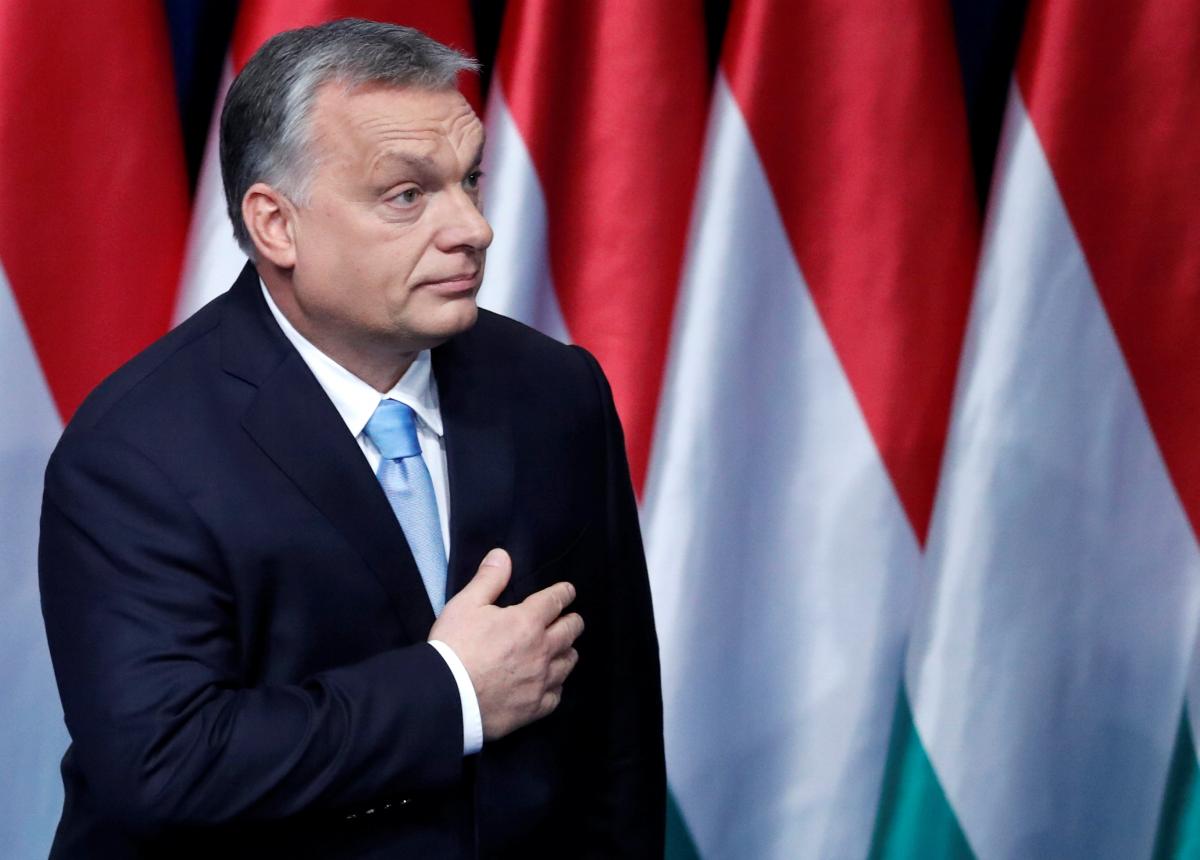 Viktor Orban / REUTERS
Hungarian Prime Minister Viktor Orban says he is looking forward to meeting with Ukrainian President Volodymyr Zelensky.
"I'd like to tell you about an old Hungarian tradition. For those who know little about our culture – we have such a tradition: we do not express our opinion about someone we do not know in person. I really want, I'm looking forward to meeting the new president of Ukraine," he said at a joint press conference with Russian President Vladimir Putin in Budapest on October 30, according to an UNIAN correspondent in the Russian Federation.
Read alsoHungary vetoes NATO's Ukraine Declaration over "minority rights"
He says that Hungary, as a member of the EU, supports the Normandy Four format [Ukraine, Germany, France and Russia for talks on Donbas] and he hopes that its work will have a positive result."
According to the Kremlin's official website, talks between Putin and Orban were held at the latter's residence, the Carmelite Cloister. The discussion covered the entire range of issues related to Russian-Hungarian cooperation, above all in the field of trade, the economy and culture, as well as several topical international and regional matters.
Following the meeting, a package of agreements was signed in the presence of the leaders, including a plan of measures on implementing a comprehensive programme of Russian-Hungarian interregional cooperation and a treaty between the Russian Federation and Hungary on social security. The documents signed also include memorandums on cooperation in oncology, physical fitness and sports, and railway transport. In addition, the sides signed a number of agreements on cooperation between Russian oil companies LUKOIL and Transneft and the Hungarian oil and gas corporation MOL Group.