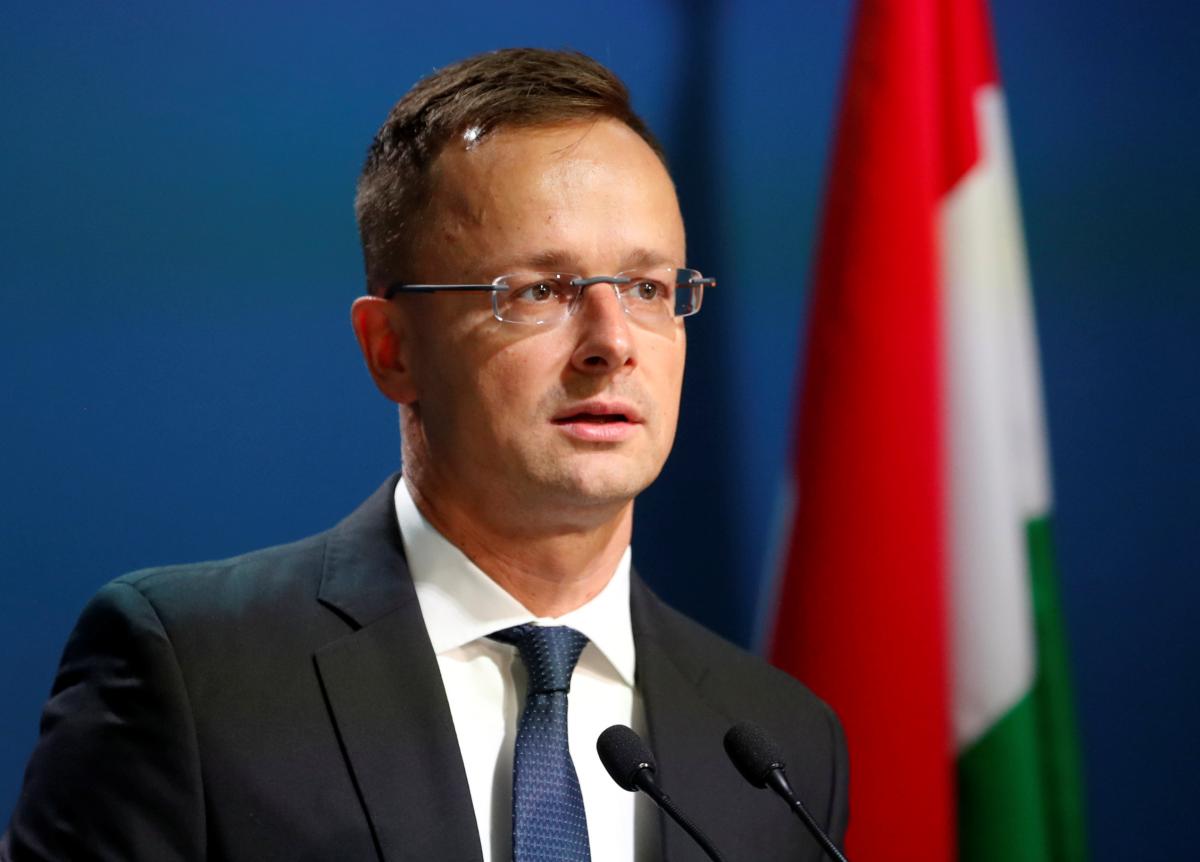 REUTERS
The Hungarian government has unblocked the adoption of the NATO-Ukraine joint statement at the very last moment as Hungary's proposals were taken into account.
"They eventually took our proposal into account after all, and accordingly the joint statement now expresses support for the Hungarian community that has been stripped of its rights and calls on Ukraine to abide by international law and the requirements of international organisations," Hungary's Minister of Foreign Affairs and Trade Péter Szijjártó said in a statement to Hungarian news agency MTI on Thursday, October 31.
Read alsoHungary's PM Orban names condition for unblocking NATO's Ukraine Declaration
"As it has been able to until now, the 150-thousand strong Hungarian community in Transcarpathia can continue to count on the support of the Hungarian government; we will never sacrifice them on the altar of global political manoeuvring," the minister said.
"Hungary is striving to maintain good neighbourly relations with Ukraine and is ready to begin consultations with the Ukrainian administration, as a result of which we will hopefully be able to rebuild our previous good neighbourly relations. We continue to profess: new president, new hope!" he added.
As UNIAN reported earlier, Hungary vetoed a joint statement by the NATO ambassadors on Ukraine on Wednesday, October 30. Later, Hungarian Prime Minister Viktor Orban explained that NATO's Ukraine Declaration had been suspended by Hungary until it incorporated the Hungarian minority's guarantees.