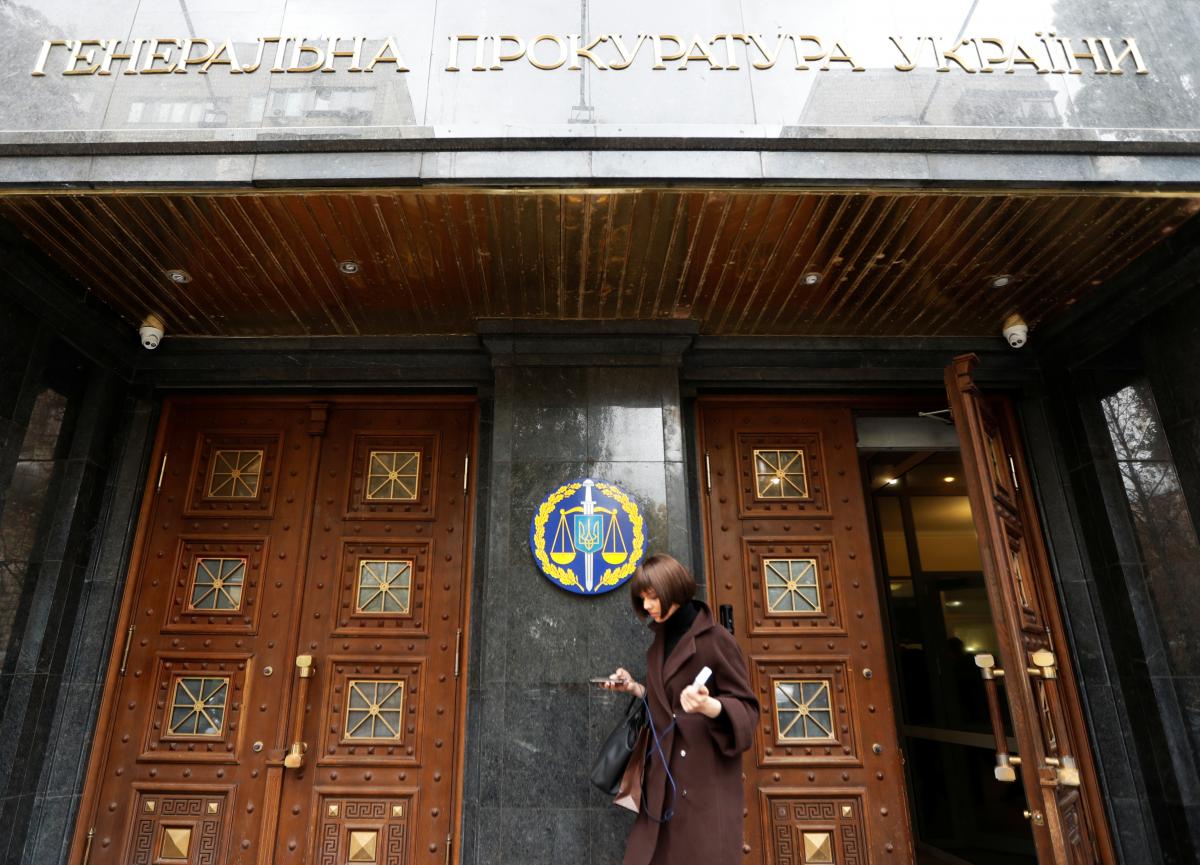 REUTERS
Sweeping changes to Ukraine's top law enforcement agency ordered by President Volodymyr Zelensky are set to derail a series of long-running criminal investigations, including two related to U.S. President Donald Trump's former campaign chairman, Paul Manafort, three current and former Ukrainian prosecutors told Reuters.
The reorganization, which includes fresh leadership for the agency and mandatory skills testing for prosecutors, represents an upheaval of the Ukrainian Prosecutor General's Office (PGO), one of the most powerful bodies in the country, and one that has long been the target of criticism, Reuters said.
Zelensky, who came to power in May, has said the makeover is essential because the office is widely distrusted by Ukrainians and has been seen as a political tool for the well-connected to punish their enemies.
The overhaul, which began in October, comes amid widespread scrutiny of the agency following efforts by Trump and his personal attorney, Rudy Giuliani, to get Ukraine to open an investigation into the Republican president's political rival – Democratic presidential candidate Joe Biden – and his son Hunter, who served on the board of a Ukrainian gas company.
Read alsoProsecutor general sacks own deputy who investigated Maidan killings
Plans to shake up the PGO played a role in a July 25 phone call between Zelensky and Trump that is now at the heart of the impeachment inquiry into the U.S. president. On that call, Zelensky told Trump he was installing a new head at the agency who would be "100% my person, my candidate" and who "will look into the situation" regarding the Bidens.
New Prosecutor General Ruslan Riaboshapka took office at the end of August. Under his leadership, the PGO is preparing to transfer all existing investigations to other law enforcement agencies, a process the PGO told Reuters would begin Nov. 20.
Riaboshapka, who previously headed an anti-corruption agency and briefly served as Zelensky's deputy chief of staff, also has imposed a written legal exam for all the PGO's prosecutors, a move many of those staffers view as insulting and an unfair test of their skills and experience. More than 200 have already been fired for refusing to take the exam, according to the prosecutor's office.
During a press conference in October, Zelensky said what he meant in his comments to Trump was that Riaboshapka would be an honest prosecutor. Riaboshapka declined to be interviewed by Reuters and has not responded directly to questions sent by Reuters about the criticism of his reforms. But his office defended them and the exam process. "The purpose of the reform is to create a renewed, professional, efficient prosecutor's office that will be trusted by the public," it said in a statement on October 25.
Among those who have been fired are 13 prosecutors from the Special Investigations Unit, which was overseeing corruption cases from the period of former President Viktor Yanukovych. Manafort, who worked as a political consultant in Ukraine for years, was implicated in two of those probes, one linked to a dossier of off-the-books payments made by a Ukrainian political party, and another looking at the alleged illicit use of state funds by Yanukovych's government.
Manafort's attorney did not respond to requests for comment, but Manafort previously has maintained his innocence.