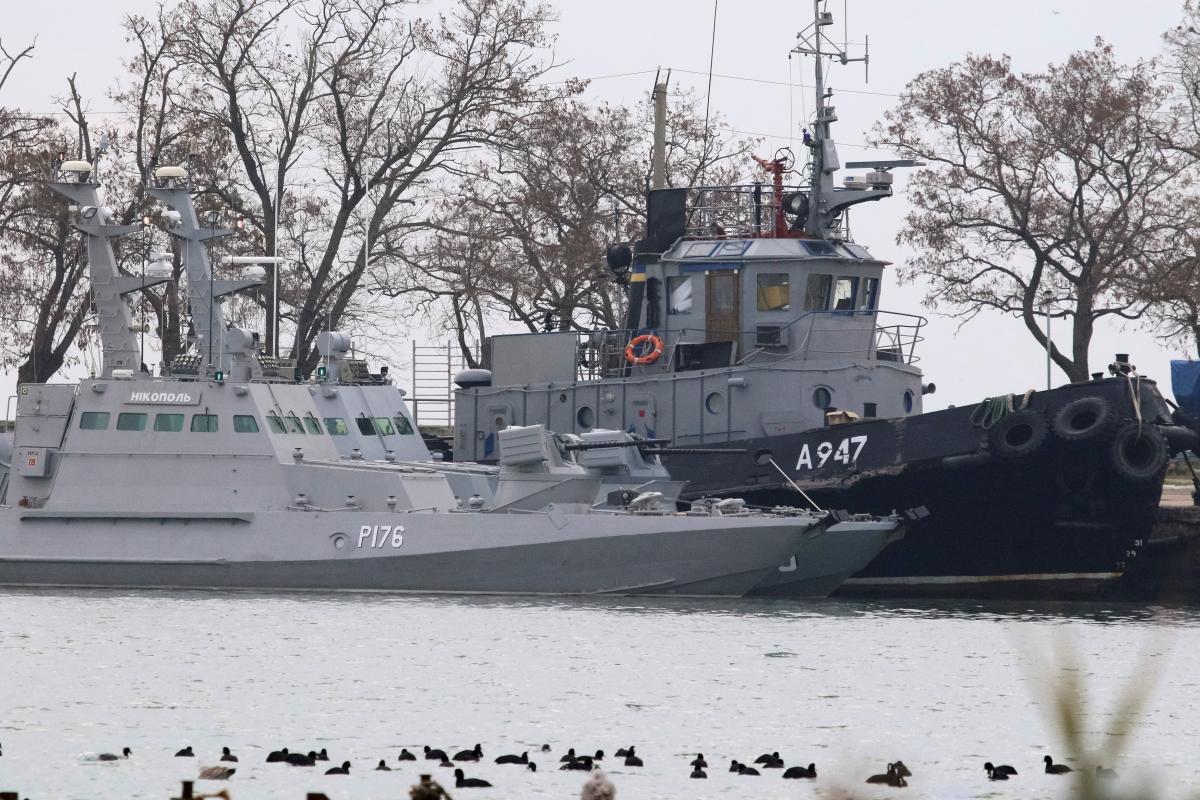 REUTERS
Head of the Center for Military and Law Research Oleksandr Musiienko has said Russia wants some concessions from Ukraine for the return of the Ukrainian naval ships captured near the Kerch Strait last November.
Read alsoUkraine asks Russia where and when to pick up naval ships captured near Kerch Strait
"They want to use this situation to put pressure on Ukraine and demand certain concessions," he told the Ukrainian online news outlet Obozrevatel.
"Do you remember a similar situation that was actually in the case of sailors whom the Russian Federation illegally held in its territory? They [Russia] said, 'We are ready to return your citizens, but first you should admit they were involved in and guilty of violating the Russian border in Crimea,' and thus you would have legalized Crimea as Russian territory. But yet let me remind you that under a ruling by the International Tribunal for the Law of the Sea, the Russian Federation should have returned the sailors and the ships before June," Musiienko said.
By not returning the vessels, the Russian Federation virtually ignores an international arbitration ruling, he added.