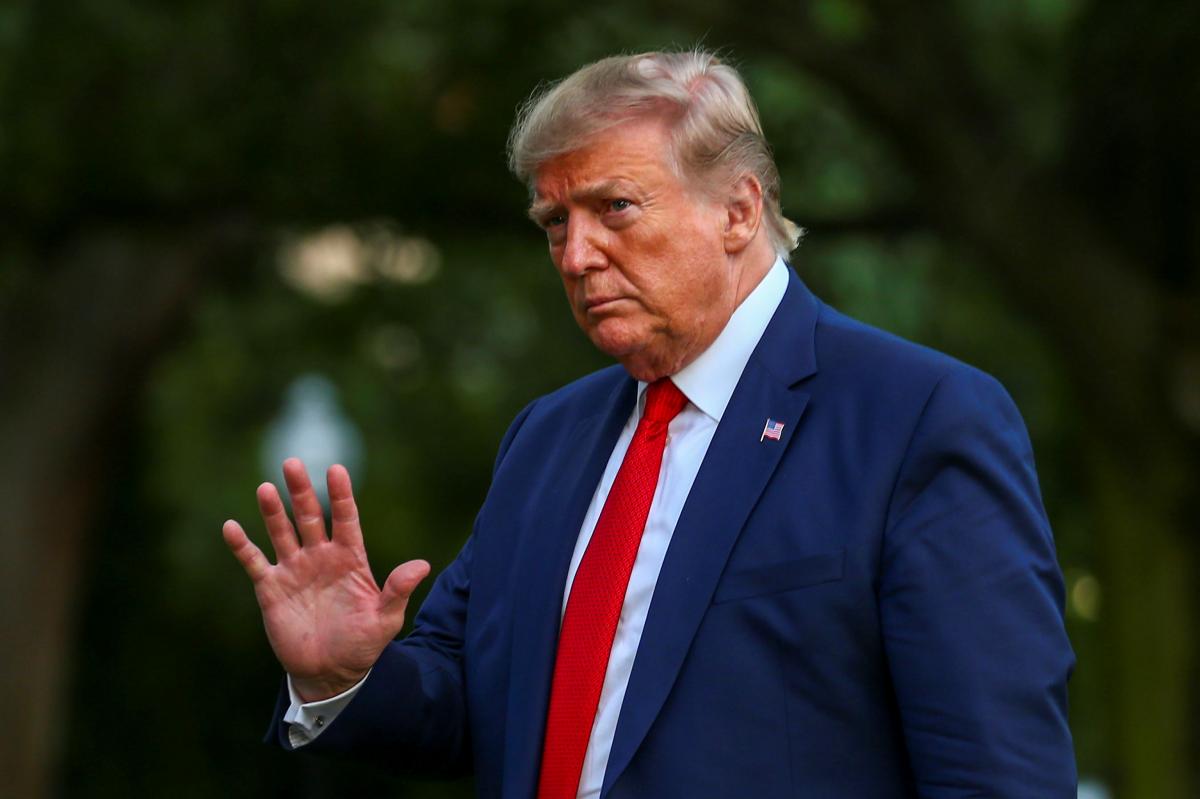 REUTERS
U.S. President Donald Trump said he had a phone call "which no one knows about" with Ukrainian President Volodymyr Zelensky and said he was considering releasing a transcript of that conversation.
"I had a call before this one with the president of Ukraine and I have no problem giving it to them," Trump told reporters before departing the White House on Friday morning, suggesting he would provide investigators with a transcript of the call in question, The Independent reported. 
Read alsoChief Prosecutor Riaboshapka says no criminal case against Burisma in Ukraine
However, the president's first phone call with Ukraine was previously reported and he himself discussed it with reporters at the United Nations General Assembly earlier this year. It was not immediately clear whether the president was referring to that call or another unreported conversation he held with his Ukrainian counterpart, The Independent said. 
"You can have it any time you need it," he said at the time, "and also Mike Pence's conversations, which were, I think, one or two of them. They were perfect. They were all perfect."
A White House memorandum of that 25 July phone call showed Trump requesting a "favour" from Zelensky, before urging him to launch corruption probes. Key impeachment witnesses, including diplomats who listened to the president's phone call, have described a "quid pro quo" in which the White House was demanding public commitments to investigate Joe Biden before the release of the military aid. 
Trump described his first phone call with Zelensky on Friday as "very important", adding: "They found out there's another phone call … and they want it released. And we're considering that." ​
He also said he was "very transparent" and had "no problem" releasing the transcripts, but the release of such conversations "sets a bad precedent."