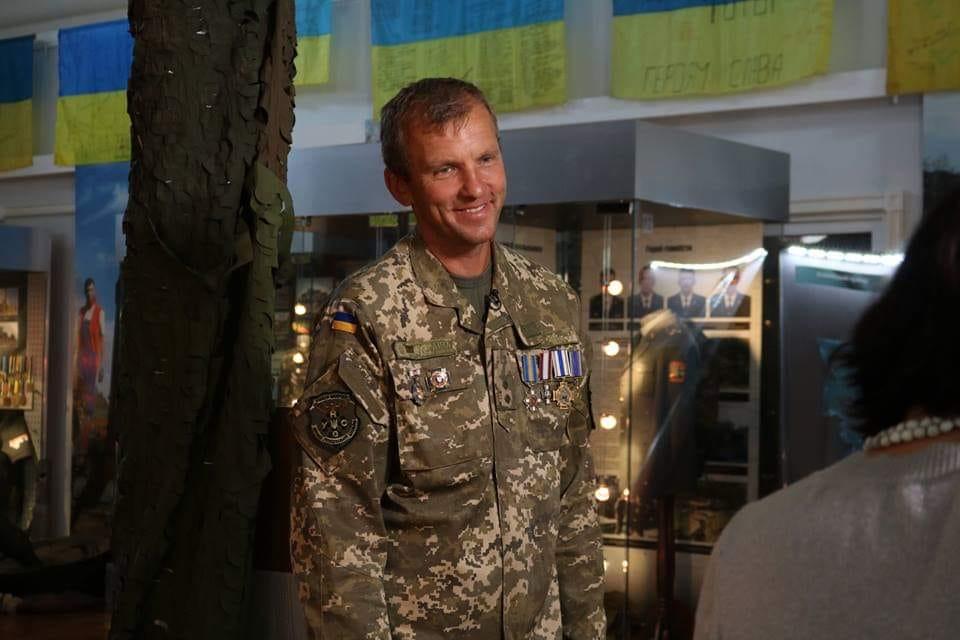 Donbas war veteran Mazur (nom de guerre "Topolia") / Photo from facebook.com/denisovaombudsman
Donbas war veteran Ihor Mazur, a Ukrainian citizen who has been detained by Polish border guards at Russia's Interpol request, has been transferred to Ukraine's consul in Poland, who is acting as surety for the detainee.
"A court hearing on a preventive measure for Ihor Mazur will not take place. The employee of the Secretariat of the Verkhovna Rada Commissioner for Human Rights [Mazur] has been transferred to the Consul General of Ukraine in Lublin on surety-based terms," Verkhovna Rada Commissioner for Human Rights Liudmyla Denisova wrote on Facebook on Sunday, November 10.
Read alsoUkrainian activist Mazur detained in Poland at Russia's request – Ukraine's ombudsperson
She added Mazur would be living in the consulate general's building pending a decision on his extradition request.
As UNIAN reported earlier, Mazur, a Ukrainian veteran of the Donbas war (nom de guerre "Topolia"), a leader of the Ukrainian National Assembly – Ukrainian People's Self-Defence Party, also known as UNA-UNSO, was detained in Poland on November 9, 2019.
He arrived in Poland at Deputy Marshal of the Sejm (lower house of the Polish parliament) Beata Mazurek's invitation and was detained on an Interpol warrant issued by Russia.
The request for the detention and extradition of Mazur to Russia concerns a Chechnya war case allegedly involving Ukrainian ex-prime minister Arseniy Yatsenyuk and former Kremlin prisoners Mykola Karpiuk and Stanislav Klykh. The latter two were released as part of a major prisoner exchange between Ukraine and Russia on September 7.
Deputy Marshal of the Polish Sejm Małgorzata Gosiewska assured that Marur's detention was a "purely technical step" to execute international agreements and obligations.
Denisova said before that the Public Prosecutor's Office of Poland had filed a submission with a Polish court on the extradition-related arrest of Mazur. The hearing was to be held on the afternoon of November 10.