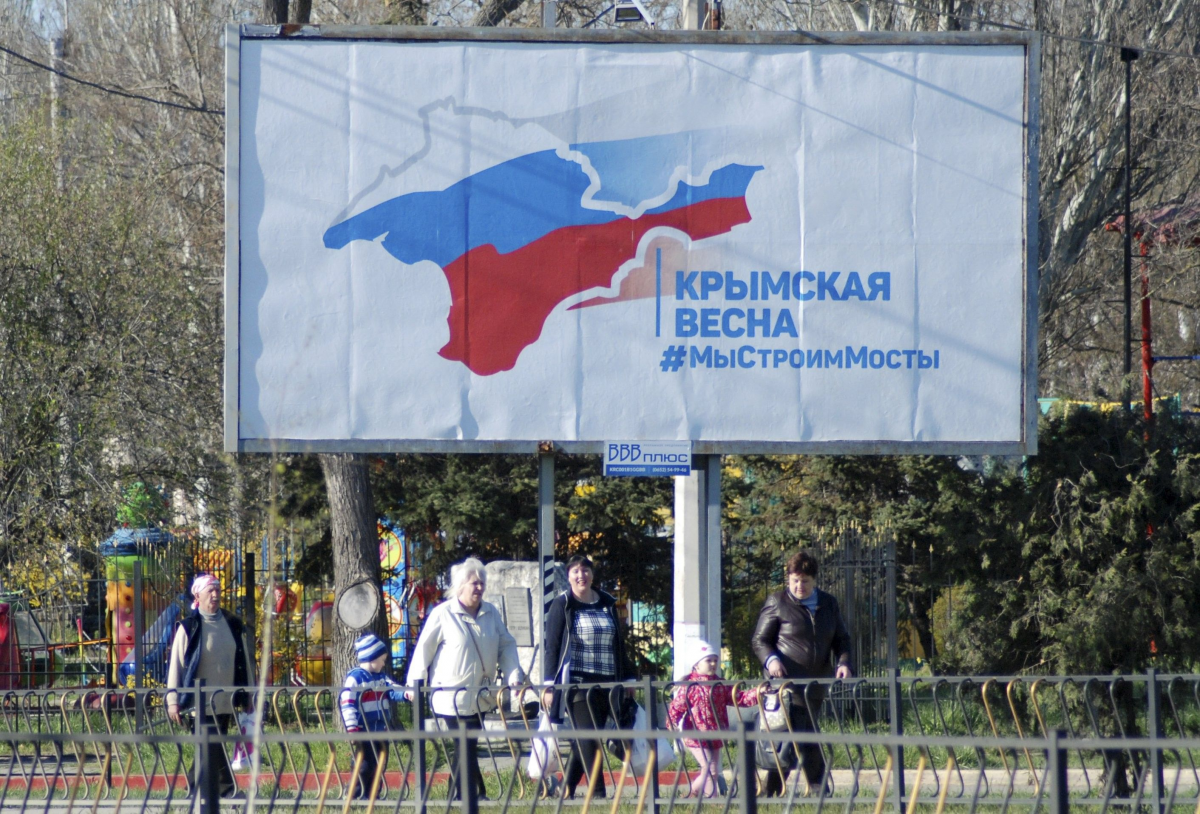 REUTERS
Ukrainian President's Permanent Representative for Crimea, Anton Korinevych, outlined three main areas of his office's work toward deoccupation of the peninsula: legislative initiatives in favor of Crimeans, developing the information policy, maintaining ties with the local population, and protecting their rights.
When asked at a Kyiv briefing on Wednesday to elaborate on his priority tasks for 2020, Korinevych said: "If we're talking about our strategic goals, then, first of all, I'd name legislative work. This is the authority we have under the law of Ukraine on our representation and the relevant presidential decree. That is, we will really try to become the body that is drafting bills that are necessary for Crimea and Crimeans. We already have certain developments. We hope we'll spread the word."
Korinevych emphasized, the Presidential Representation in Crimea will work on the development of bills that relate to human rights protection and avoid the so-called discriminatory provisions.
"We are already participating in several working groups on the issue... This is our top priority," he said.
Read alsoUkraine to complain to UN court about Russia's "Hizb ut-Tahrir cases"
According to Korinevych, another priority is the information policy and "ties with citizens living in the temporarily occupied territory".
"It is important that we raise the topic of Crimea both in our national media and in the occupied territory, to have influence and be accessible," he emphasized. "We understand that older citizens remember Ukraine, know about Ukraine, and connect with Ukraine. The sixth year of occupation is already underway, and children have already been born in Crimea who may not know what Ukraine, their mother state, is. Therefore, creating cultural and educational initiatives for Crimeans and maintaining the information component and ties with our citizens can be defined as another priority," said Korinevych.
He named the third priority protecting the rights of Crimeans. "This can be assistance in obtaining passports or temporary housing, and other issues," the official summed up.