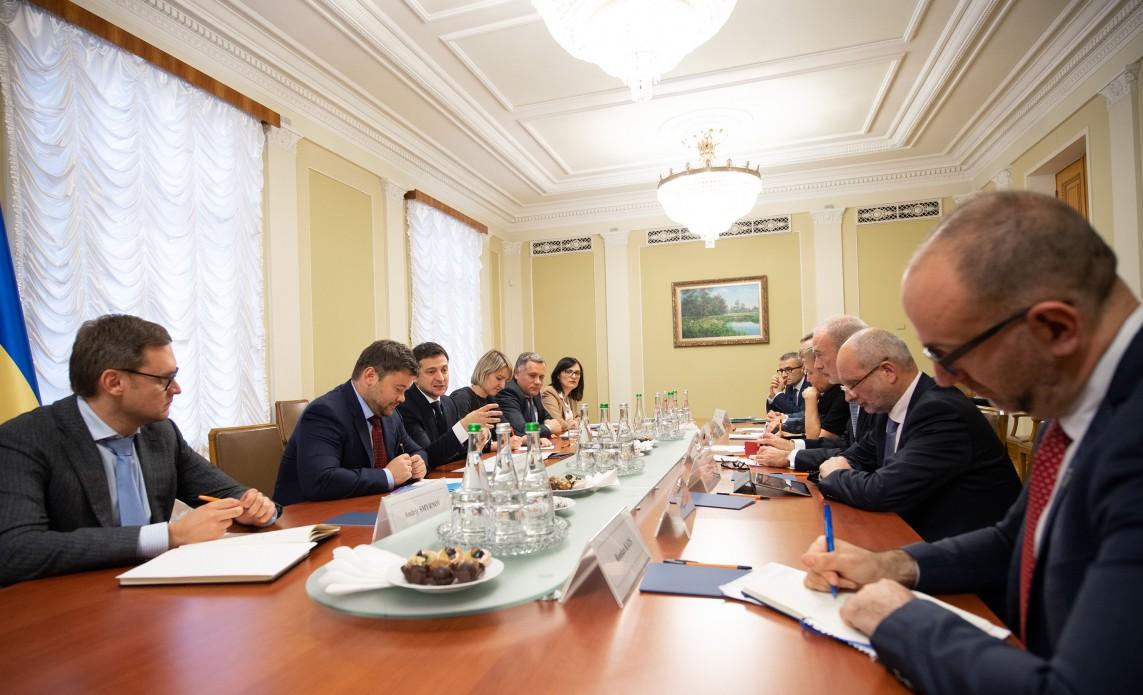 Zelensky has met with G7 Ambassadors / Photo from president.gov.ua
Ukrainian President Volodymyr Zelensky and G7 Ambassadors have held a meeting during which they discussed the judicial reform in Ukraine.
"They discussed judicial reform in detail, including the implementation of the law on the activities of judicial bodies," the presidential press service said on November 14.
Read alsoZelensky signs decree on urgent measures for reforms in Ukraine
The parties also touched upon the issue of participation of international experts in the formation of a new composition of the High Qualifications Commission of Judges of Ukraine and the Commission on Integrity and Ethics at the High Council of Justice.
"I am ready for dialogue and discussion. We are not wasting time and are doing everything we can to really change the country," the president said.
According to him, the authorities work in several directions, particularly on the adoption and implementation of laws, which are often unpopular, yet important for improving the economic climate in Ukraine.
Particular attention was paid to the fight against corruption, the press service said.
The meeting was also attended by Head of the President's Office Andriy Bohdan and his deputies – Andriy Smyrnov, Yulia Kovaliv, and Ihor Zhovkva.