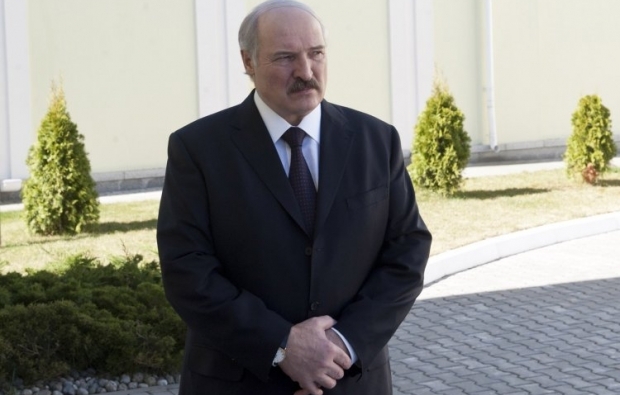 President Lukashenko declared his readiness to do his best for peace in Ukraine / Photo from UNIAN
Belarusian President Alexander Lukashenko announced this at an official meeting dedicated to the 70th anniversary of the victory in World War II, Belarusian state news agency BelTA reported.
"Belarus has already done much to have peace restored in Ukraine. And we're ready to do even more – anything that is needed to stop this war. If we, the Slavs, don't come to understanding, if we don't decide by ourselves what we should do, no one else will help us," Lukashenko said.
"There are flames of conflict in Europe again, seventy years after World War II. But what is especially horrible, something that could never have come to the minds of the victors or the minds of millions of people who were killed, tortured to death in fascist jails, or burned in concentration camps, is that we, their descendants, would fire at each other, that brothers would rise against brothers, trying to kill each other! But it has happened, and it has happened on the land soaked with the blood of the victors," he said.
"It is a horrible 'gift' for those who fell and for those who are alive! It is a terrible pain for the living veterans," Lukashenko said.
Lukashenko said the Belarusians, Russians and Ukrainians had been brought together by a millennium of shared history. "Tragic events experienced by our brothers are our own pain," he added.
Speaking about Victory Day, Lukashenko noted that it's good to hold parades and other festivities, as the veterans appreciate it. "But generally speaking, we have turned to be bad descendants of those who won that war. We have neither saved nor kept that country they had been defending, and, what's more, we've unleashed an unforgivable war on this land of the Slavs. And the sooner we become aware of this and do our best to stop and repent of this while both the veterans and participants in that war are alive, the better it will be for our generation," the Belarusian president said.