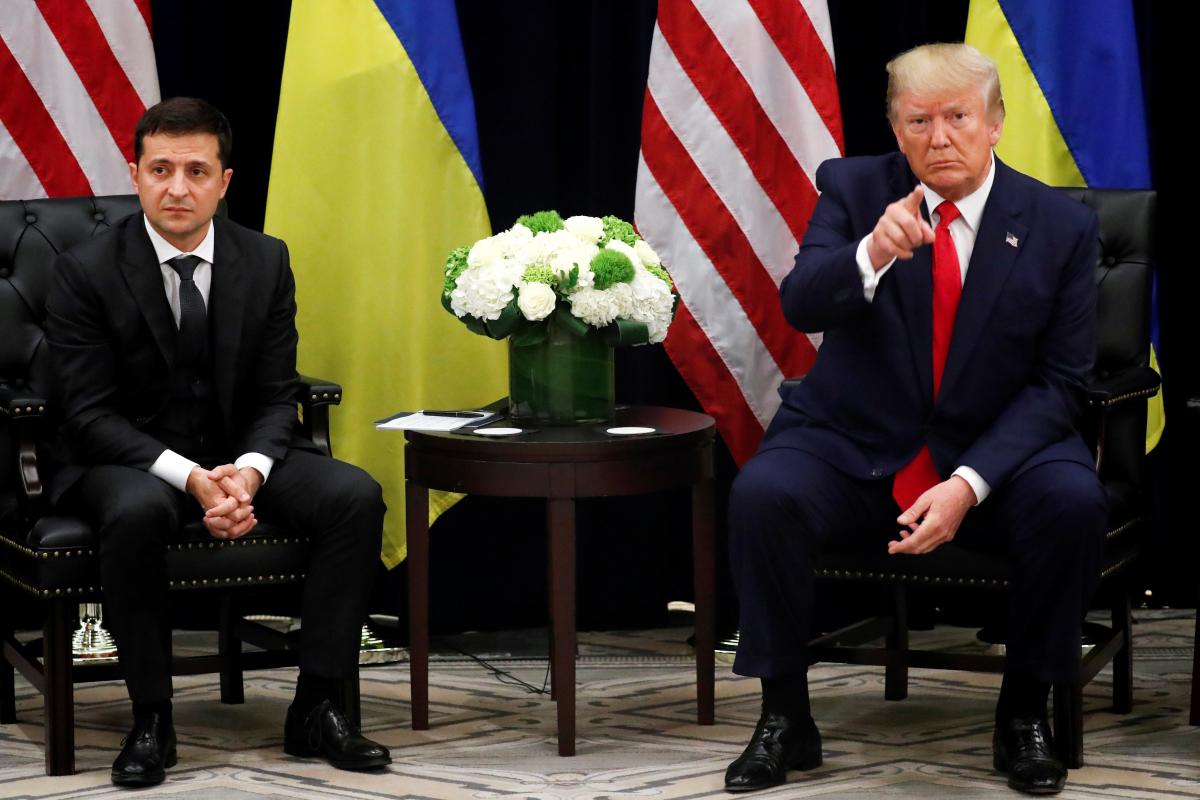 REUTERS
An official from the United States Embassy in Kyiv confirmed to House impeachment investigators on Friday that he had overheard a call between President Trump and a top American diplomat in July in which the president asked whether Ukraine was going to move forward with an investigation he wanted.
The official, David Holmes, testified privately that he was at a restaurant in Kyiv, Ukraine's capital, when he overheard Mr. Trump on a cellphone call loudly asking Gordon D. Sondland, the American ambassador to the European Union, if Ukraine's president had agreed to conduct an investigation into one of his leading political rivals. Mr. Sondland, who had just come from a meeting with top Ukrainian officials and the country's president, replied in the affirmative, The New York Times reports.
"So, he's going to do the investigation?" Mr. Trump asked, according to a copy of Mr. Holmes's opening statement.
Mr. Sondland, a wealthy hotelier and political donor turned ambassador, told Mr. Trump that President Volodymyr Zelensky of Ukraine "loves your ass," and would conduct the investigation and do "anything you ask him to," according to Mr. Holmes's statement.
Read alsoWhite House releases rough transcript of Trump's first Ukraine call
After the call ended, Mr. Holmes asked if it was true that the president did not care about Ukraine. Mr. Sondland, he testified, agreed. According to Mr. Holmes's account, the ambassador said Mr. Trump cared only about the "big stuff." Mr. Holmes noted Ukraine had "big stuff" going on, like a war with Russia.
But Mr. Sondland had something else in mind. He told Mr. Holmes he meant "'big stuff' that benefits the president," like the "Biden investigation" that his lawyer Rudolph W. Giuliani was pushing for, because it affected him personally.