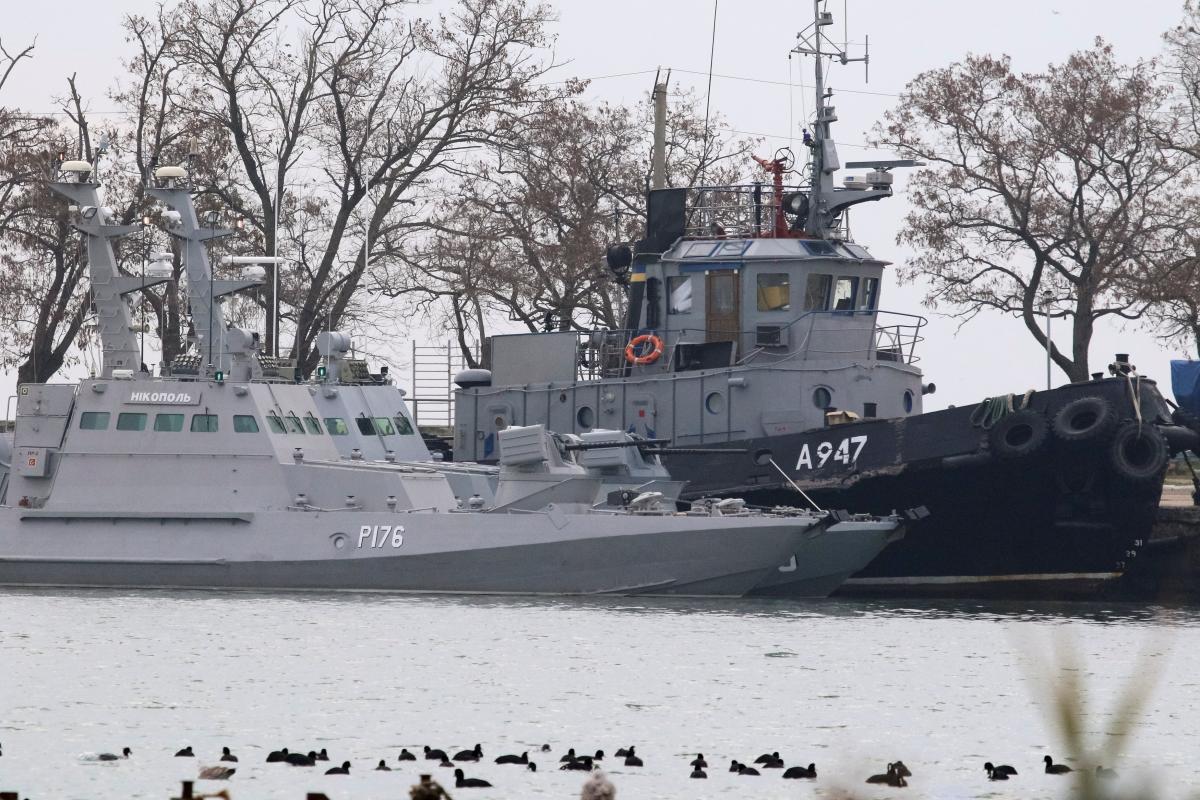 REUTERS
Ukraine's tugboat Yany Kapu and two armored naval boats Berdyansk and Nikopol, seized by Russia near the Kerch Strait in November 2018, will be returned to Ukraine on Monday, October 18, according to the press service of the so-called "Russia's FSB Border Department in Crimea."
Read alsoRussia starts moving Ukraine's naval boats seized near Kerch Strait before possible handover
The FSB has confirmed the three naval vessels are being towed to a location agreed with the Ukrainian side for their handover, which will take place on November 18, Russia's Interfax news outlet reported on November 17, referring to the press service.
The transfer of vessels will take place in the neutral waters of the Black Sea. However, details of the procedure have not been reported, the publication said.
The Odesa-based Dumskaya news outlet earlier reported the transfer of ships would take place at high seas some 60 nautical miles from Odesa, near Cape Tarkhankut.
According to Dumskaya, Ukraine's Sapfir ("Sapphire"), Titan, and Haidamaka tugboats are now heading from the ports of Pivdenny, Chornomorsk, and Odesa to pick up the boats off the coast of Cape Tarkhankut.
As UNIAN reported earlier, the return of Ukrainian naval vessels was set to take place before the Normandy Four summit.
Personal weapons of Ukrainian crew, as well as radios and logs containing information on the crew and other data, will remain in Russia, the Kommersant outlet reported.