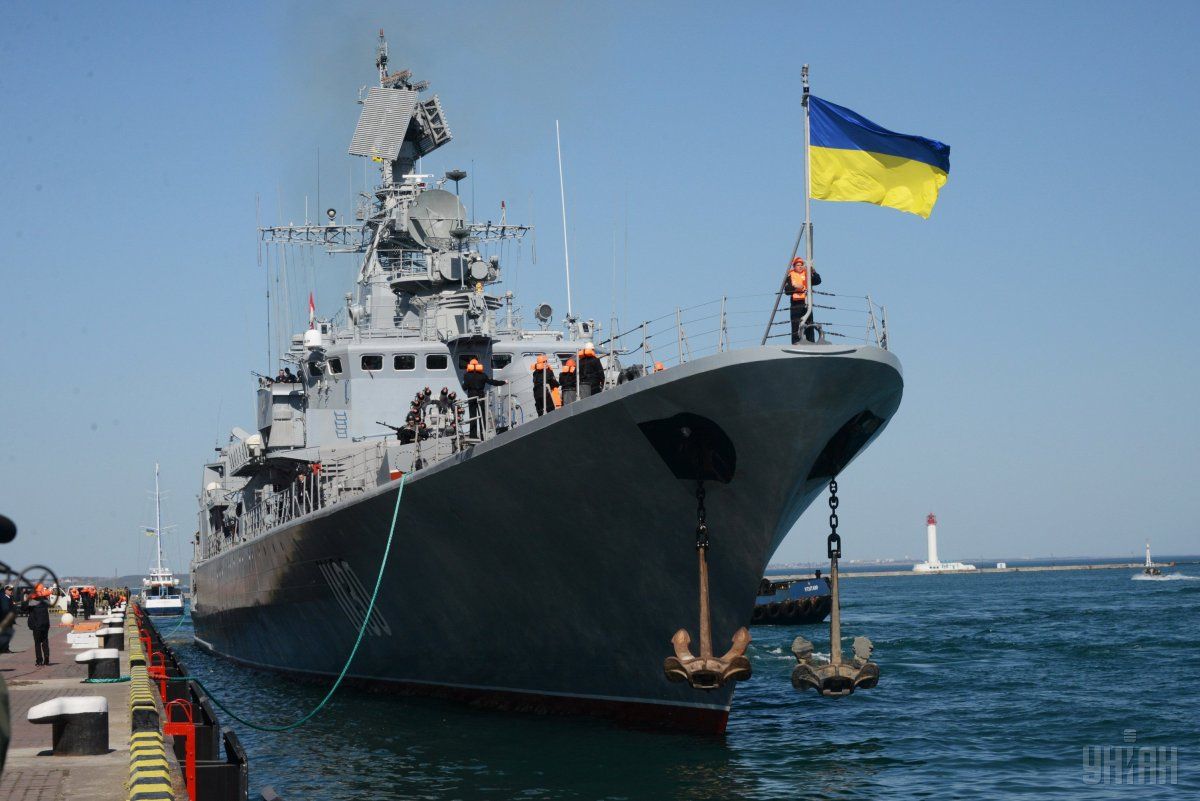 Photo from UNIAN
Representatives of the Naval Forces of Ukraine and Turkey discussed the development of further cooperation, joint exercises and personnel training, including that of Ukrainian naval sailors in Turkish educational facilities, according to the press center of the Navy Command.
Negotiations were held in Odesa, the report says.
The Ukrainian side was represented by a delegation led by Chief of Staff, First Deputy Navy Commander Vice Admiral Andriy Tarasov, while the Turkish delegation was represented by Defense Attaché of the Embassy of the Republic of Turkey in Ukraine, Hakan Canca, Head of the Department of Defense Planning and Project Management of the Navy, Rear Admiral Murat Dincman and officers of the Turkish Navy command.
The main purpose of the meeting was to discuss the development of further cooperation between the Ukrainian and Turkish navies, security issues in the Black Sea region, and to identify priority areas for cooperation.
Read alsoMilitary threats to Ukraine in Black, Azov Seas constantly growing – minister
The meeting was held on board Ukraine Navy flagship, the Hetman Sahaidachny frigate. Vice Admiral Andriy Tarasov emphasized the importance of joint efforts to stabilize the situation in the Black Sea region, taking into account threats coming from Russia. Foreign partners, in turn, noted the importance of further cooperation between the navies and discussed further plans in the field of military cooperation.
"The participation of the Turkish Navy units in the Sea Breeze exercise and PASSEX joint training gives us the opportunity to share our experience, which is very important for us. Therefore, I'm very grateful to you for this and set for further work," Tarasov emphasized.
In addition, the parties discussed the holding of joint exercises, personnel training, including the training of Ukrainian Navy personnel in educational institutions of the Turkish Navy.