Poroshenko: Military equipment from Donetsk to be on parade in Moscow
At the military parade in Moscow on May 9, dedicated to the 70th anniversary of Victory in the Great Patriotic War, there will be demonstration of military equipment and weapons used by militants in eastern Ukraine, Ukraine's president has said.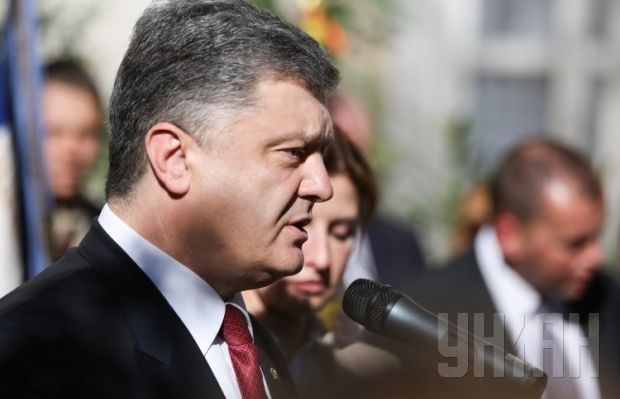 UNIAN
Ukrainian President Petro Poroshenko made the claim during a panel discussion entitled "The Legacy of World War II after 70 Years" in Gdansk (Poland), information agency RBC-Ukraine reported.
"On May 8, for the first time the people of Ukraine will join the European tradition of commemorating the victims of the Second World War. While, the very next day in Moscow, under the pretext of the Great Victory, the aggressor's army will rattle its lethal might in front of the world", Poroshenko said.
He also called on world leaders not to participate in "the Moscow parade of the aggressor army against Ukraine."
"On behalf of the people of Ukraine, I am grateful to many world leaders for declining participation in the Moscow parade of cynicism," the Ukrainian president said.
Earlier, Polish President Bronislaw Komorowski said that Russian-backed militant units fighting in Ukraine would participate in the parade in Moscow.
If you see a spelling error on our site, select it and press Ctrl+Enter