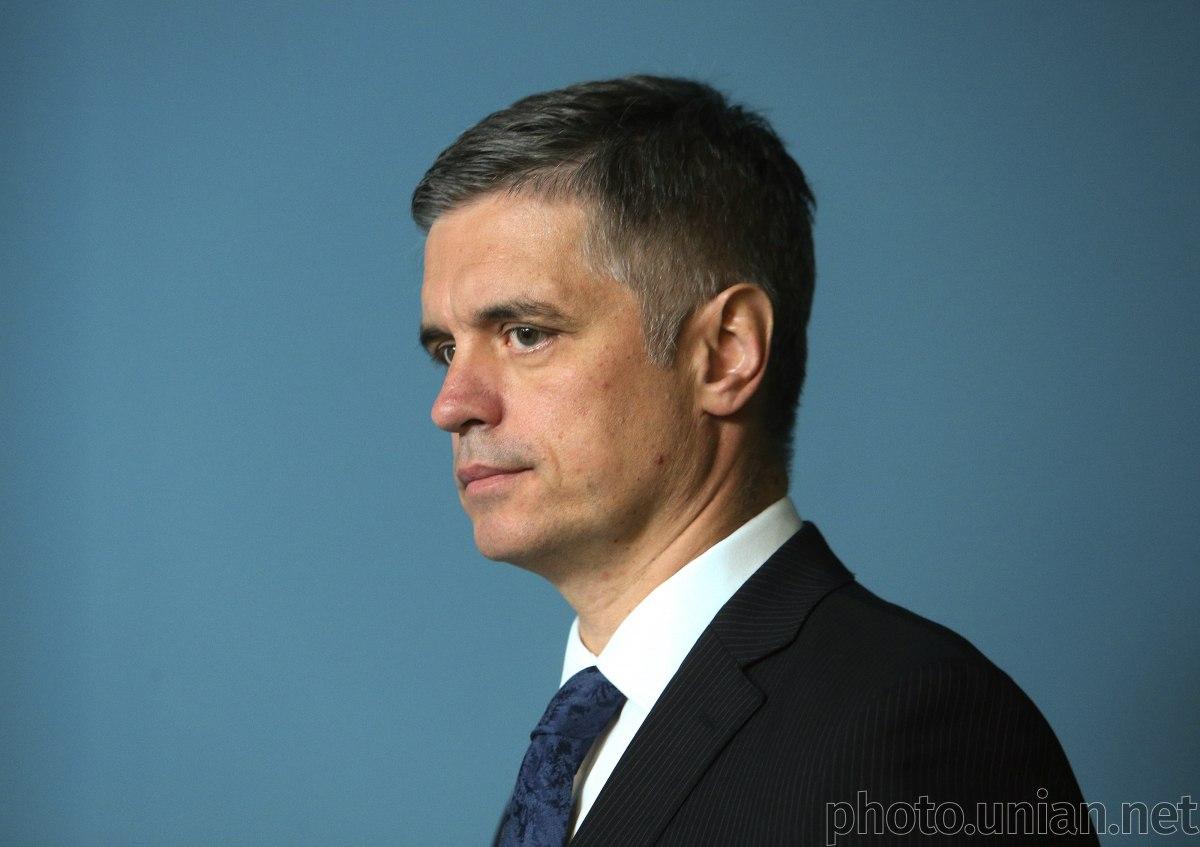 Photo from UNIAN
Ukrainian Foreign Minister Vadym Prystaiko says provisions of a new law on Donbas' special status should be agreed with representatives of the occupying authorities of the so-called "Donetsk and Luhansk People's Republics" ("DPR" and "LPR") during a meeting of the Trilateral Contact Group in Minsk.
Read alsoNo grounds for holding elections in occupied Donbas within next two or three years, pro-president party says
"We can proceed with the fact that [Ukraine's] parliament will pass this bill. There are lawmakers interested in this issue, and they should come up with some of their ideas... Moreover, there is a clause in the Minsk agreements that all modalities should be agreed with the other side, the 'DPR' and 'LPR." The only way to agree with that side is the Trilateral Contact Group, i.e. it is important to have an interaction between the parliament, which will pass the bill, and the negotiation group, which should understand that the lawmakers are ready to finally vote, because nothing will take place without their say, without their vote, without their engagement," he told the Ukrainian news agency RBC-Ukraine in an interview.
Prystaiko suggests the discussion of basic parameters of the new law is possible during the upcoming Normandy summit. In addition, the minister says the Normandy Four leaders should discuss, among other things, the adaptation of the provisions of the Minsk deal whose deadlines have already expired.
"By and large, it would be good to have the wording [of the bill on Donbas' special status] ready as of now so that we could come with ready documents. But I don't see a group being created in parliament, which would take this initiative, which would say that December 31 is not far off, let's raise an existing document and think what we can rewrite in it," the minister said.
Prystaiko also said the lawmakers were in no hurry to discuss the law on amnesty, which is also indicated in the Minsk agreements.
As UNIAN reported earlier, the Verkhovna Rada, Ukraine's parliament, on October 4, 2018, adopted presidential bill No. 9153 to amend Article 1 of the law on the special order of local self-government in certain areas of Donetsk and Luhansk regions, extending the validity of the law until December 31, 2019.
The document stipulates that under the law on the special order of local self-government in certain areas of Donetsk and Luhansk regions, special self-governance is temporarily introduced in certain districts of Donetsk and Luhansk regions until December 31, 2019 inclusive, taking into account the provisions of the law on creating the necessary conditions for a peace settlement of the situation in certain areas of Donetsk and Luhansk regions.
On October 3, 2019, Ukrainian President Volodymyr Zelensky said a new law on the special status for Donbas would be developed.