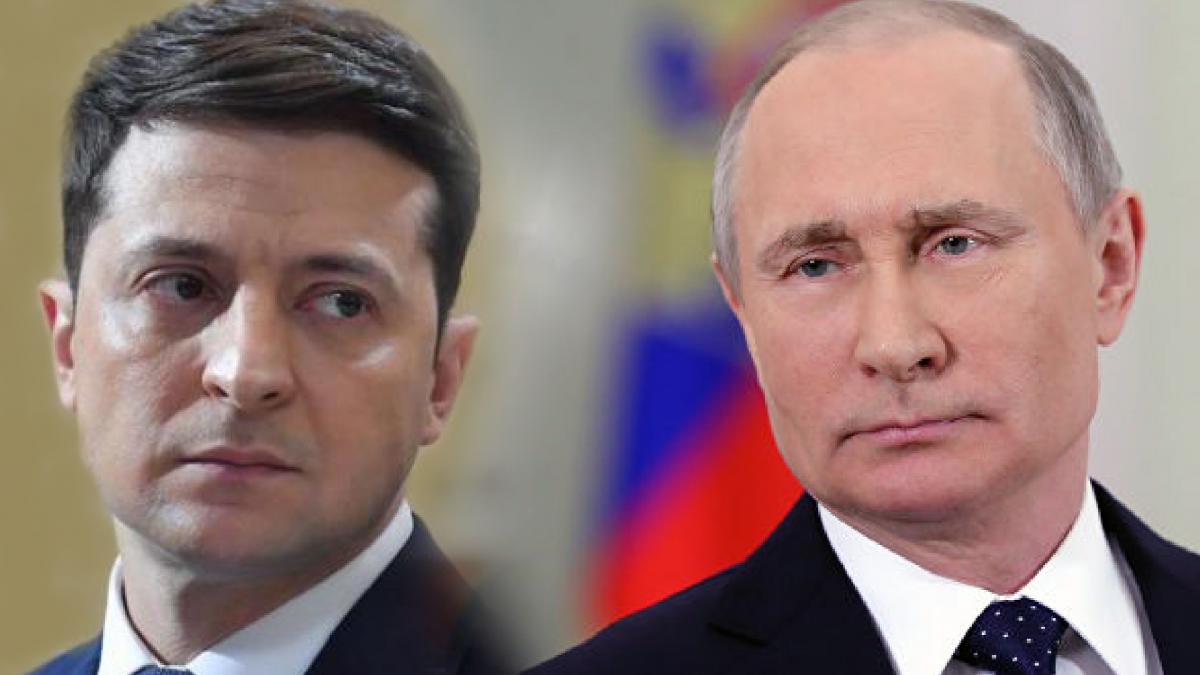 Collage by UNIAN
Russian President Vladimir Putin says he has no relationship with Ukrainian President Volodymyr Zelensky.
Read alsoKremlin comments on Putin-Zelensky meeting in Paris
"What is my relationship with Zelensky? None. I have never seen him, I don't know him, but we talked on the phone several times... It seems to me he is a nice person, sincere, in my opinion, he really wants to change the situation for the better, including in Donbas," he said during the annual VTB Capital "Russia Calling" Investment Forum in Moscow on November 20, 2019, according to an UNIAN correspondent in Russia.
At the same time, Putin emphasized he did not know how Zelensky was able to do that.
According to him, Zelensky took positive steps, in particular, the disengagement of forces and weapons in two settlements in Donbas.