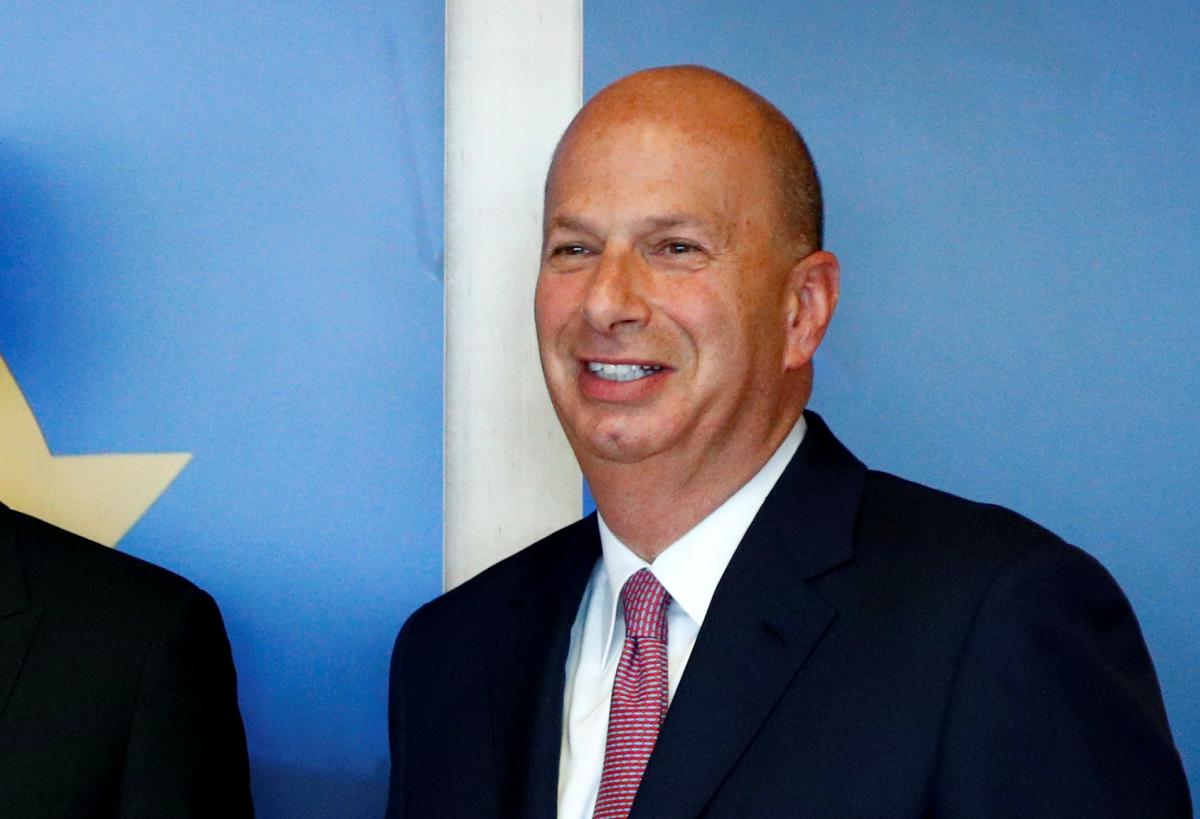 REUTERS
In stunning testimony, U.S. Ambassador Gordon Sondland told House impeachment investigators Wednesday that President Donald Trump directed Rudy Giuliani to pursue a "quid pro quo."
The requests by Giuliani, Trump's personal attorney, involved granting a White House meeting for Ukraine's newly elected president, Volodymyr Zelensky, Sondland testified, according to CNBC.
"Mr. Giuliani demanded that Ukraine make a public statement announcing investigations" into the 2016 U.S. presidential election and Ukrainian natural gas company Burisma Holdings, where former Vice President Joe Biden's son Hunter had been a board member, Sondland said.
"Mr. Giuliani was expressing the desires of the president of the United States, and we knew that these investigations were important to the president," Sondland said in his opening statement.
Sondland's explosive opening statement implicates a number of other senior Trump administration officials in the scheme to get Ukraine to launch the investigations, including Vice President Mike Pence, Secretary of State Mike Pompeo and acting White House chief of staff Mick Mulvaney.
Sondland went on to say that he and Perry, as well as former U.S. special envoy to Ukraine Kurt Volker, "worked with Mr. Rudy Giuliani on Ukraine matters at the express direction of the president of the United States."
"We did not want to work with Mr. Giuliani," Sondland said. "Simply put, we played the hand we were dealt. We all understood that if we refused to work with Mr. Giuliani, we would lose an important opportunity to cement relations between the United States and Ukraine. So we followed the president's orders."
But he then added that "although we disagreed with the need to involve Mr. Giuliani, we did not believe that his role was improper at the time."
Read alsoVolker didn't link Burisma probe with Biden, hold on Ukraine military aid with inquiries
Sondland also said he was "adamantly opposed" to the decision to withhold hundreds of millions of dollars in military aid to Ukraine, which is embroiled in conflict with Russia.
"Ukrainians needed those funds to fight against Russian aggression. I tried diligently to ask why the aid was suspended, but I never received a clear answer," Sondland said.
"In the absence of any credible explanation for the suspension of aid, I later came to believe that the resumption of security aid would not occur until there was a public statement from Ukraine committing to the investigations of the 2016 election and Burisma, as Mr. Giuliani had demanded," Sondland said.
Sondland said he told many people at the time that the aid should not have been withheld. "But my goal, at the time, was to do what was necessary to get the aid released, to break the logjam."
"I really regret that the Ukrainians were placed in that predicament, but I do not regret doing what I could to try to break the logjam and to solve the problem," Sondland testified.
Read alsoTrump doesn't care about Ukraine: Diplomat testifies on U.S. president's call with envoy
Two more witnesses – Defense Department official Laura Cooper and State Department official David Hale – are scheduled to appear together before the panel Wednesday afternoon.