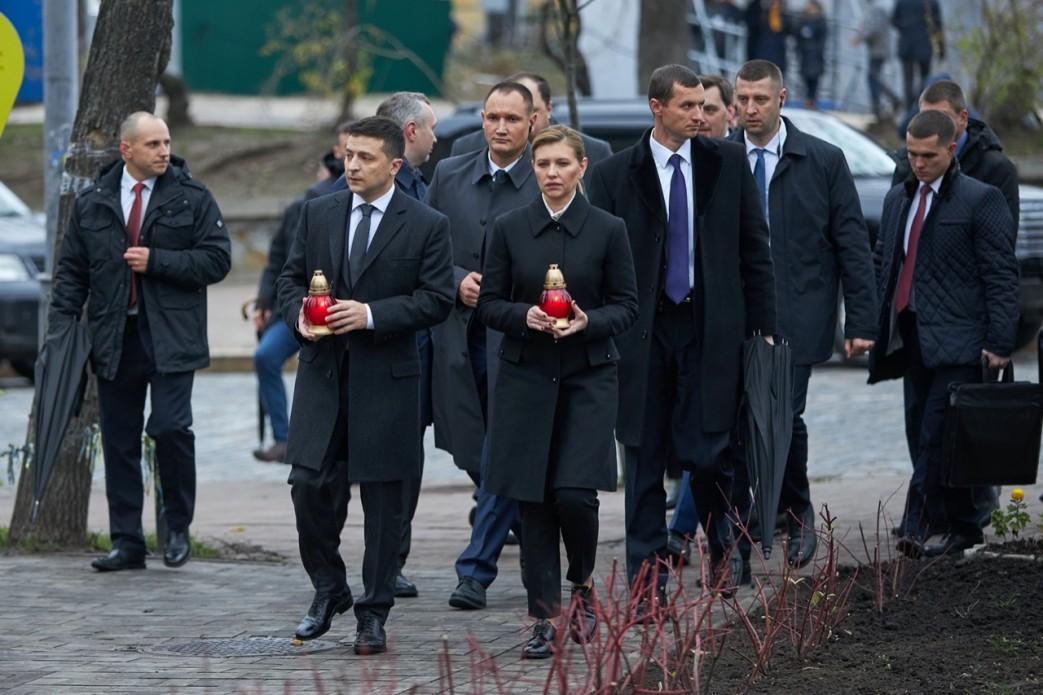 president.gov.ua
Ukrainian President Volodymyr Zelensky and First Lady Olena Zelenska have commemorated the sixth anniversary of the Revolution of Dignity (the end of November 2013 – February 2014) and honored people who were killed during Euromaidan events.
The presidential couple put lit candles to the Memorial Cross set on the site where the Heavenly Hundred Heroes were killed, according to the president's press service.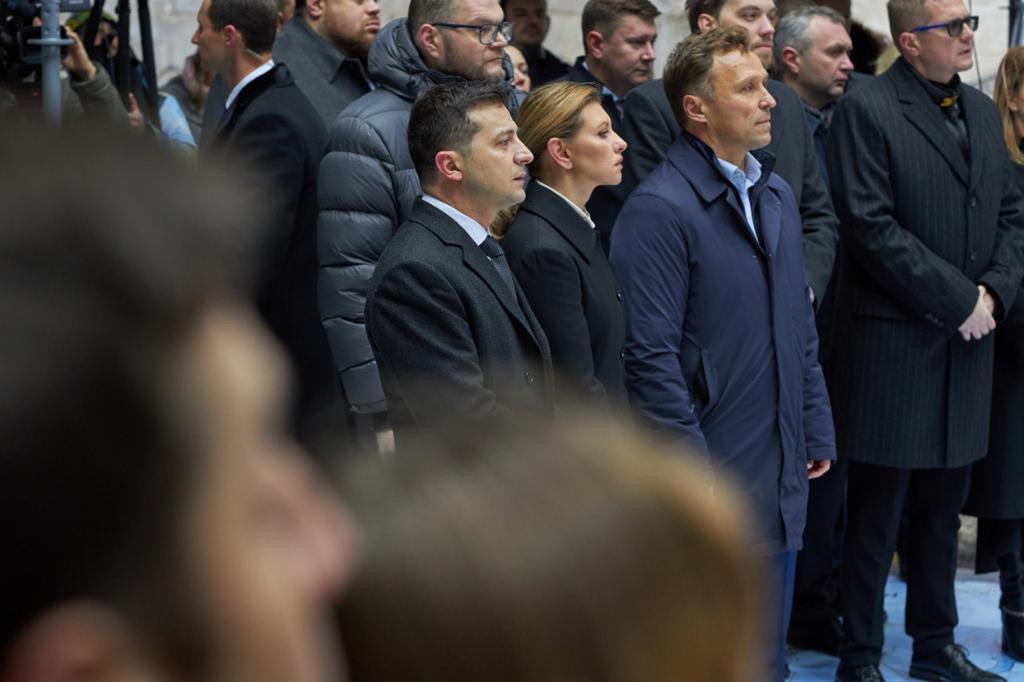 president.gov.ua
The event was also attended by Prime Minister of Ukraine Oleksiy Honcharuk, First Deputy Chairman of the Verkhovna Rada Ruslan Stefanchuk, Chairman of the SBU Security Service of Ukraine Ivan Bakanov, and other senior officials.
The attendees honored the deceased with a moment of silence.
Ukraine marks the sixth anniversary of the Revolution of Dignity on November 21, 2019. The end of November is when the Orange Revolution started in 2004 and the Revolution of Dignity in 2013.
These events have changed Ukraine's history. One of the most tragic events for Ukrainians was the struggle for justice, which began six years ago with protest rallies on Maidan Nezalezhnosti, or Independence Square, in the center of Kyiv. Later, the rallies grew into the Revolution of Dignity and Freedom. The protest in downtown Kyiv was called Euromaidan, and the most active participants were students. A few days later, a peaceful rally turned into a brutal massacre at night. The Revolution of Dignity and Freedom has become one of the most tragic pages in the history of modern Ukraine and forever changed the country and the nation.