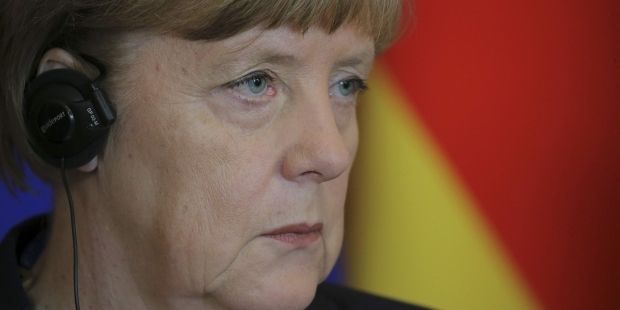 REUTERS
German Chancellor Angela Merkel announced this prior to her meeting with Russian President Vladimir Putin in Moscow on Sunday.
In her words, the recent talks in Minsk were "very tough," but their implementation is protracted, Ukrainian online publication Ukrainska Pravda reported.
Merkel said that OSCE gave a rather clear picture of what had been happening in Donbas, and many questions to separatists appeared after monitors reported.
"We expected that there will be a ceasefire in a certain period of time after Minsk. But the fighting continued, in particular, near Debaltseve, which was later occupied by separatists. We still have no ceasefire," Merkel said.
"One cannot say that one side adheres by the agreement by 100%, and the other doesn't at all. But we've got much information that there are many violations of the truce by separatists," the Chancellor added.
She also pointed out to the blocking of Ukrainian humanitarian aid bound for Donbas and a delay in the exchange of prisoners of war.
"The exchange of prisoners of war isn't over yet. Ukraine claims from its side there are many captives [to be returned to Ukraine]," Merkel said.
"As for grievances over fulfilment or non-fulfilment of the Minsk agreements, there are grievances on both sides," Putin said in turn.
"I agree with the German Chancellor there's no other alternative but to achieve fulfilment of all the Minsk pacts with the help of the instruments of the OSCE," he said.
"Despite all the problems in eastern Ukraine it has become calmer," he added.