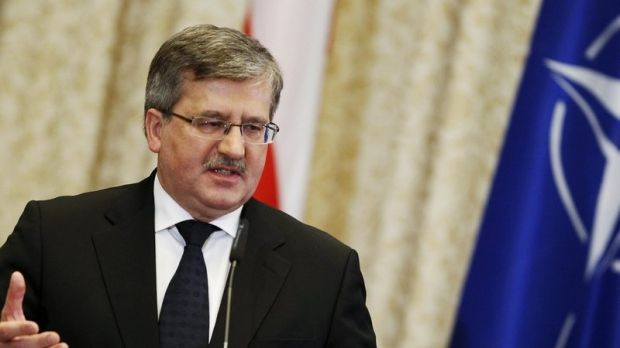 REUTERS
An UNIAN correspondent in Poland said this was according to the results of an exit poll conducted by IPSOS. According to the poll, Duda won 34.8% of the vote, while the incumbent head of state, right-of-center politically, garnered 32.2%.
Polish media called the result sensational result, noting that the day before voting opinion polls showed Komorowski to be in the lead. Polling interviews conducted at the beginning of the campaign had indicated that the incumbent president could even win the election outright in the first round.
Third place, according to the exit poll, was won Polish musician Pawel Kukiz, who got 20.3% of the vote.
The top five candidates also included MEP Janusz Korwin-Mikke (4.4% of the vote) and the representative of the Democratic Left Alliance opposition party (SLD) Magdalena Ogurek (2.4%).
According to the exit poll, voter turnout was 49.4%, which is the lowest figure in the presidential elections since Poland emerged from decades of Communist rule in 1989.
The second round of presidential elections in Poland will be held May 24, with Komorowski going head-to-head with Duda in a runoff vote, if the official vote count agrees with the exit poll results.
A total of 11 candidates are running for the presidency in Poland. Although the government in Poland is headed by the prime minister, the president has powers as head of the Polish armed forces, has a say in foreign policy, and can veto some legislation.