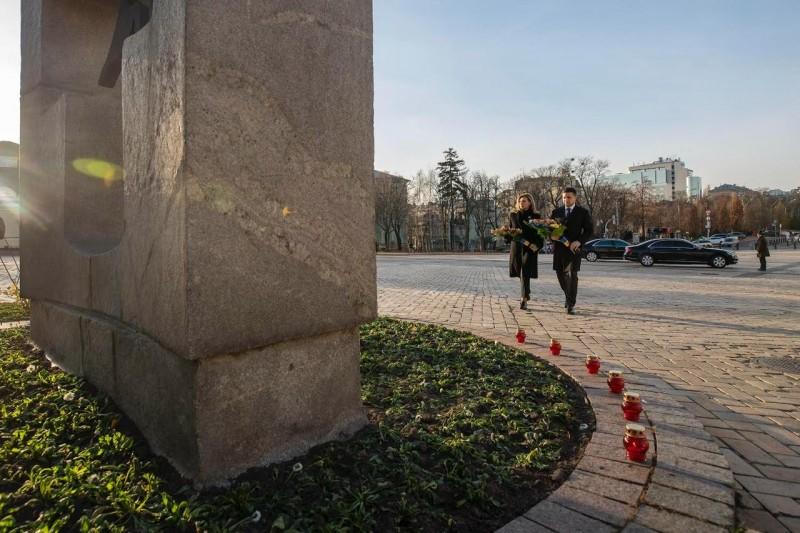 president.gov.ua
Ukrainian President Volodymyr Zelensky and his wife Olena Zelenska have paid tribute to the victims of the 1932-1933 Holodomor in Ukraine.
The presidential couple put commemorative ears of mourning to the sign to the victims of the Holodomor on Mykhailivska Square in Kyiv, according to the president's press service.
They also honored memory of the deceased with a moment of silence.
president.gov.ua
UNIAN memo. In Ukraine, the Holodomor of 1932-1933 is designated as an act of genocide against the Ukrainian people, perpetrated by the USSR government by organizing an artificial large-scale famine, which led to millions of deaths in rural areas in the then Ukrainian Soviet Republic.
Holodomor Remembrance Day is annually marked on the fourth Saturday of November. At 16:00, the nationwide action "Light a Candle" take place.