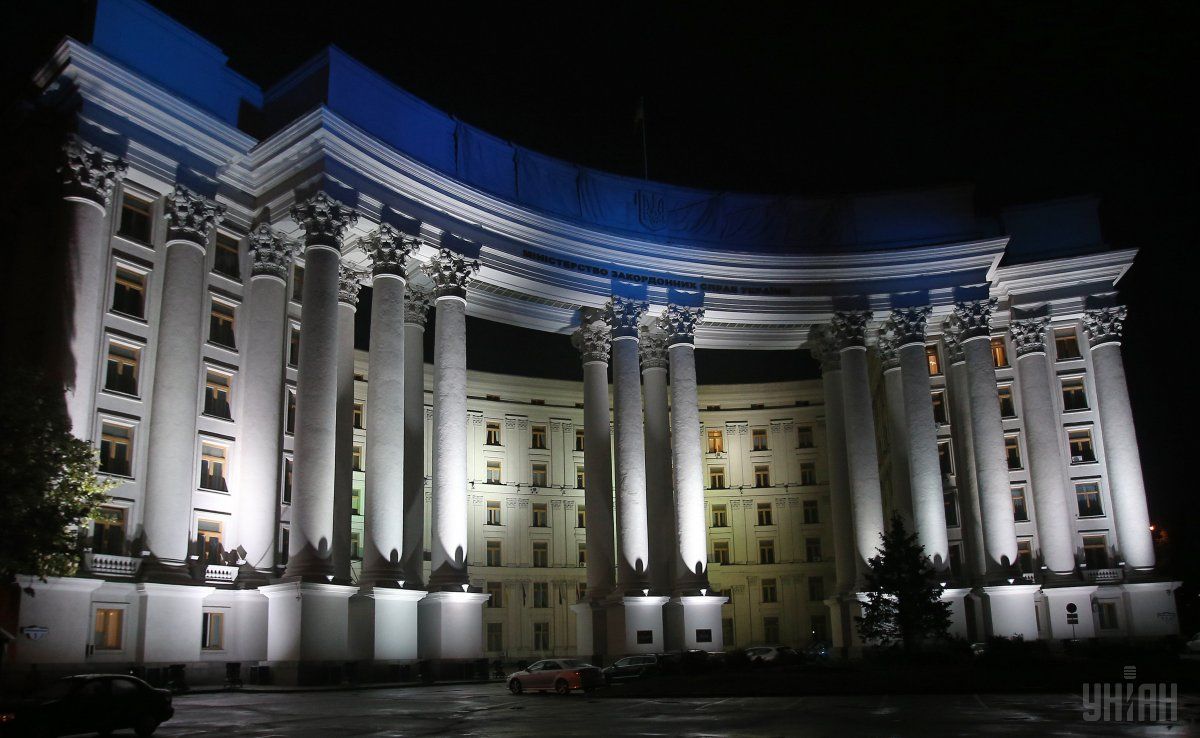 Ukraine's Ministry of Foreign Affairs / Photo from UNIAN
Ukraine's Ministry of Foreign Affairs (MFA) has reported that a consul contacted the shipowner and the police over the death of a Ukrainian sailor amid a storm in the Celtic Sea.
Speaking in a comment for UNIAN, Deputy Director of the MFA's consular service department Vasyl Kyrylych confirmed the Ukrainian sailor's death aboard a bulk carrier in the Celtic Sea.
Read alsoMFA Ukraine: Russia didn't comply with ITLOS decision even after return of Ukrainian boats (Video)
"The consul immediately contacted the shipowner, the agent of the vessel, the crewing agency, and the police over this tragic incident. The consul is taking all the necessary measures in this situation," he said.
A Ukrainian sailor reportedly died from an injury received during a storm in the Celtic Sea on November 22. The ship interrupted her voyage from the United Kingdom to Cuba because of the incident and was heading for Brest.
"The exact cause of the fatality is unknown, it can be anything – from a wave to a fall or hit by any heavy object," the Assol Seamen Relief Fund said.