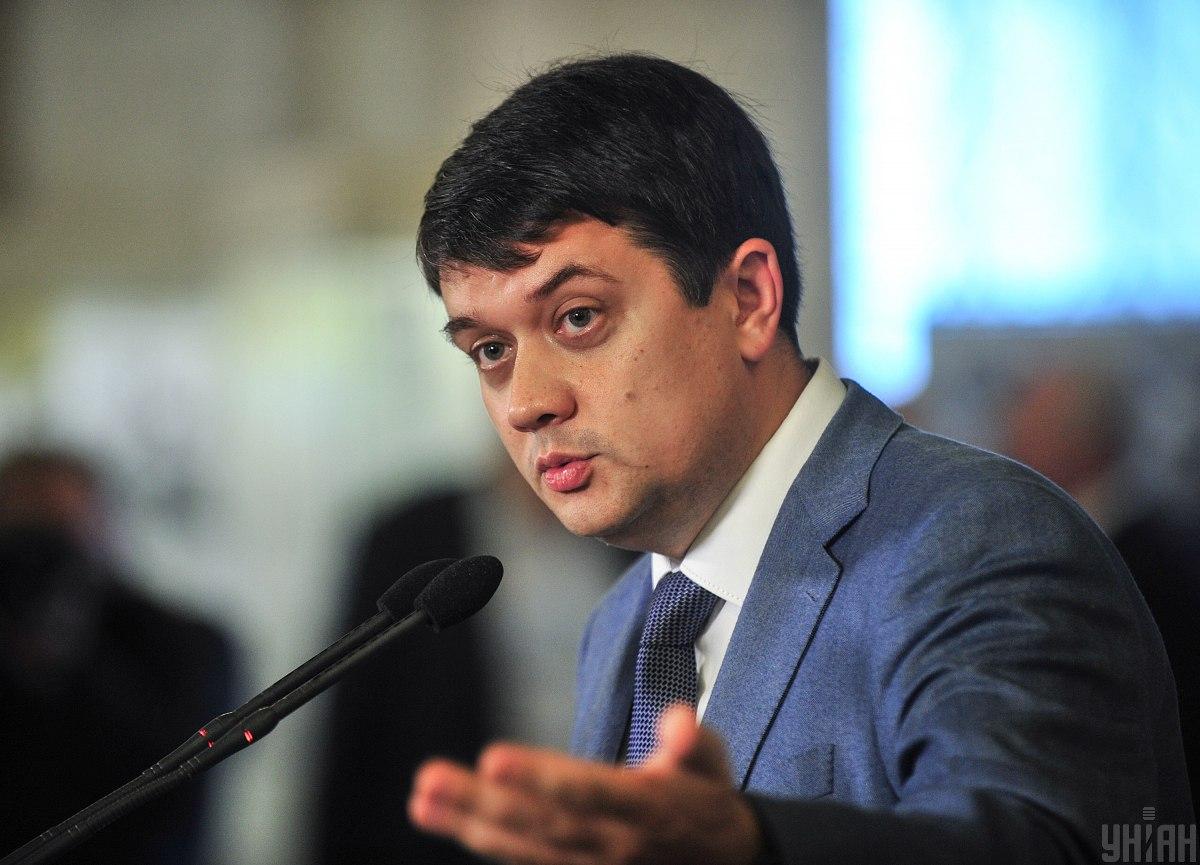 Photo from UNIAN
Chairman of the Verkhovna Rada of Ukraine Dmytro Razumkov has said a new bill on the special status of Donbas will be developed after the Normandy Four summit set to be held in Paris December 9.
"I think, as the president promised, after the Normandy summit we will be able to join the process more globally, together with Ukrainian society, to make it a high quality bill," he said at a briefing, answering a question regarding whether such a bill is already being developed in parliament, an UNIAN correspondent reports.
Read alsoFM Prystaiko explains ways to agree law on Donbas special status with occupying authorities
As UNIAN reported earlier, Ukrainian President Volodymyr Zelensky on October 1 said the Ukrainian side at Trilateral Contact Group (TCG) talks in Minsk had responded to a letter from Special Representative of the OSCE Chairperson-in-Office in Ukraine and in the TCG, Ambassador Martin Sajdik that the so-called "Steinmeier formula" on the peace settlement in Donbas was "pending approval."
"We responded to Mr. Sajdik's letter that we have been in the process of approval of the wording of the 'Steinmeier formula'," Zelensky said.
"The 'Steinmeier formula' should be incorporated in a new law on special status [the law on special provisions of local government in certain districts of Donetsk and Luhansk regions], which is not ready yet," Zelensky said.
Read alsoNo grounds for holding elections in occupied Donbas within next two or three years, pro-president party says
The president emphasized the Verkhovna Rada would develop a new bill in close cooperation and in public discussion with the society, while not a single "red line" will be crossed.
The Normandy Four (Ukraine, Russia, Germany, and France) summit is scheduled for December 9. It will be hosted in Paris.