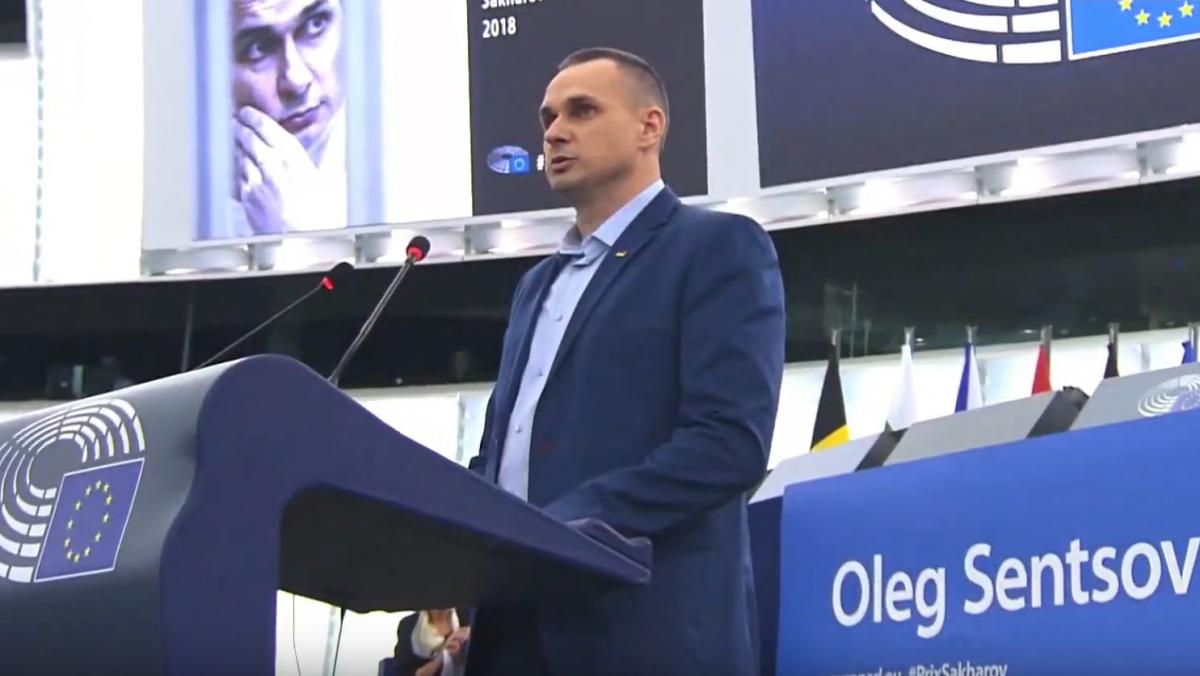 Snapshot
Ukrainian film director and former political prisoner Oleh Sentsov, who was awarded the 2018 Sakharov Prize for Freedom of Thought on November 26, has suggested that Ukraine should restore its nuclear arsenal.
"Ukraine has voluntarily surrendered the world's third-largest in terms of warheads nuclear stock for the sake of security, instead receiving from Russia, the United Kingdom and the United States a paper called a 'memorandum' that guaranteed territorial integrity," he said at a meeting of three committees of the European Parliament in Strasbourg.
Read alsoSentsov calls on European Parliament not to believe Putin (Video)
But as a result, the memo failed to prevent Russia from annexing Crimea, Sentsov said.
"Since Crimea was taken from us, we need to restore our bomb. But they don't want to discuss this, they're discussing the 'Steinmeier formula.' I believe it shouldn't be discussed since it has nothing to do with the situation," Sentsov added.