Tombiński: Ukraine lacks "some elements" for visa-free regime with EU
Ukraine lacks "some elements" that are necessary for it to obtain a visa-free regime with the EU, head of the EU Delegation to Ukraine Jan Tombiński told journalists on Tuesday, according to an UNIAN correspondent.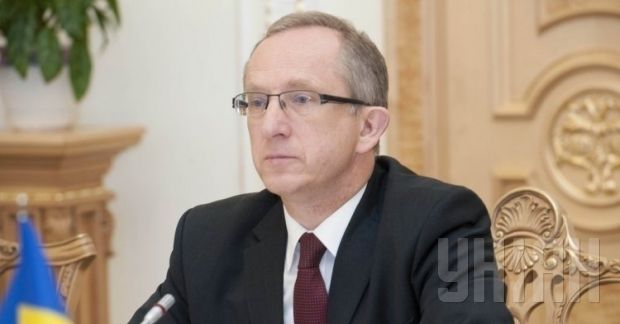 UNIAN
"Regarding the visa-free regime, the European Commission has already made its findings after the mission has visited Ukraine in recent months. We call it the second stage of the visa-free dialogue," Tombiński said.
"Now we still lack some of the elements that are needed to provide information for the EU member states, so that everything was done and we could go on to take a decision to open the possibility to travel without visas to the EU," Tombiński said.
"As for the elements that Ukraine still has to decide - Ukrainian computers have to be connected to the European databases that monitor people who could be dangerous. And the EU should also have no concerns that a passport could be bought or sold," he said.
However, according to Tombiński, the main thing that is necessary for a visa-free regime is the common desire of Ukraine and the EU.
"The issue is so complicated that it doesn't depend on the European Commission. The commission draws its conclusions on the basis of expert missions to Ukraine, and transmits it to the EU member states for a decision, because each country of the EU is responsible for controlling its own borders," he said.
"We need to have a positive report of the European Commission to provide guidance to EU member states. In the second half of 2015 we need to provide the European Commission with a final report that would recommend the provision of a visa-free regime," Tombiński said.
On May 13, Ukraine is expecting that the European Commission will publish its evaluation of the implementation of the second phase of the Action Plan on visa liberalization.
Ukrainian President Petro Poroshenko said that Ukraine expected to get positive conclusions and proposed to set a specific date for a visa-free regime, as well as to identify what Ukraine has to do before that time.
If you see a spelling error on our site, select it and press Ctrl+Enter