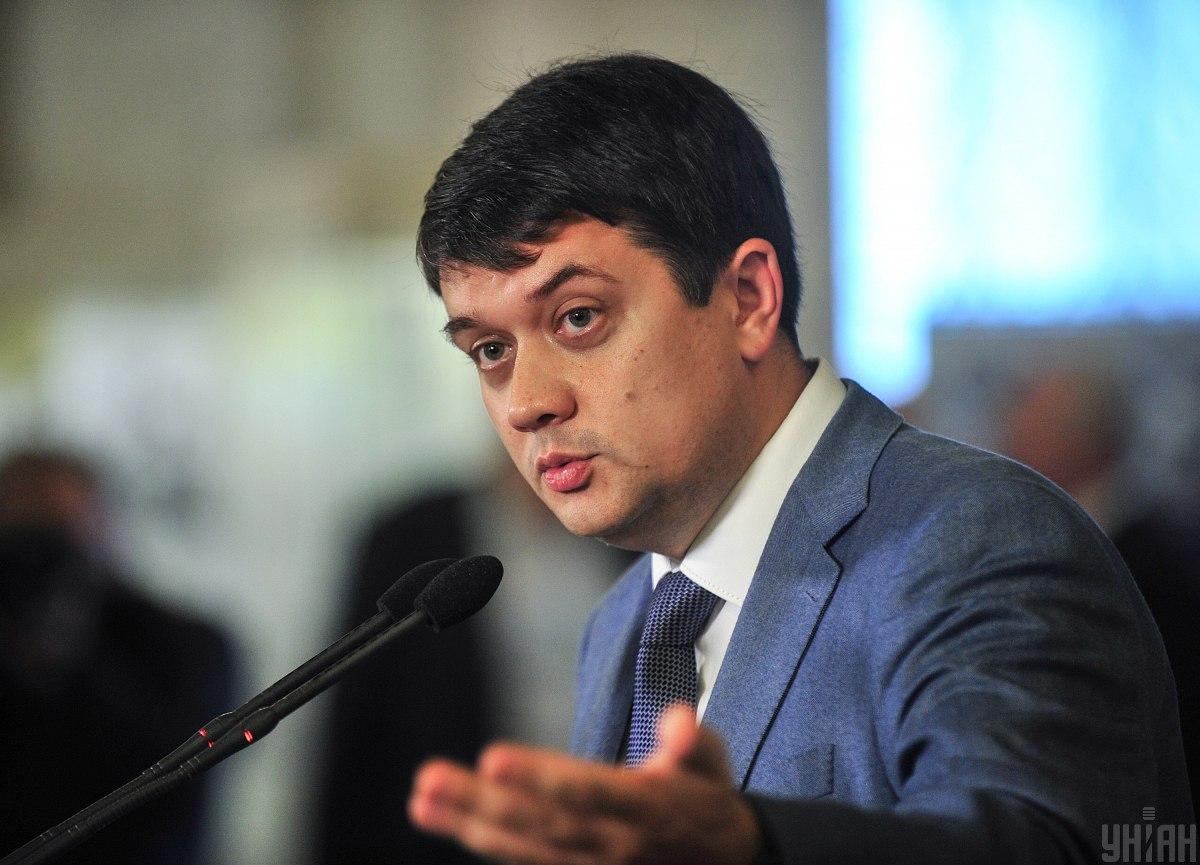 Photo from UNIAN
Chairman of the Verkhovna Rada Dmytro Razumkov says Ukraine will return its territories by diplomatic means only.
"Today we are in a rather difficult situation: there is war ongoing in Ukraine, Ukraine is fighting on different fronts for its territorial integrity and the return of the temporarily occupied territories. I'd like to assure you we're making every effort, realizing that the only possible path is to solve the problem by diplomatic means," he said at the opening of the 12th session of the Parliamentary Assembly of the Organization for Democracy and Economic Development (GUAM), according to an UNIAN correspondent.
According to Razumkov, the parliament is also joining the process, trying to solve the problem as soon as possible.
Read alsoNSDC Secretary Danilov says Ukraine fulfills all necessary conditions for Normandy summit
"However, there are 'red lines' that you all well aware of. There can be no trade in territories and citizens. This is important," he said.
In turn, Deputy Foreign Minister Vasyl Bodnar noted he supported Razumkov's words that "Ukraine is clearly tuned to a diplomatic path of resolving the conflict with the Russian Federation."
"But this will be very difficult to achieve without international support and without your support. We hope the principle of territorial integrity and support of each other will further dominate our organization," he said and expressed the hope that any attempts by other countries to damage cooperation of GUAM members (Georgia, Ukraine, Azerbaijan, Moldova) would see no success.