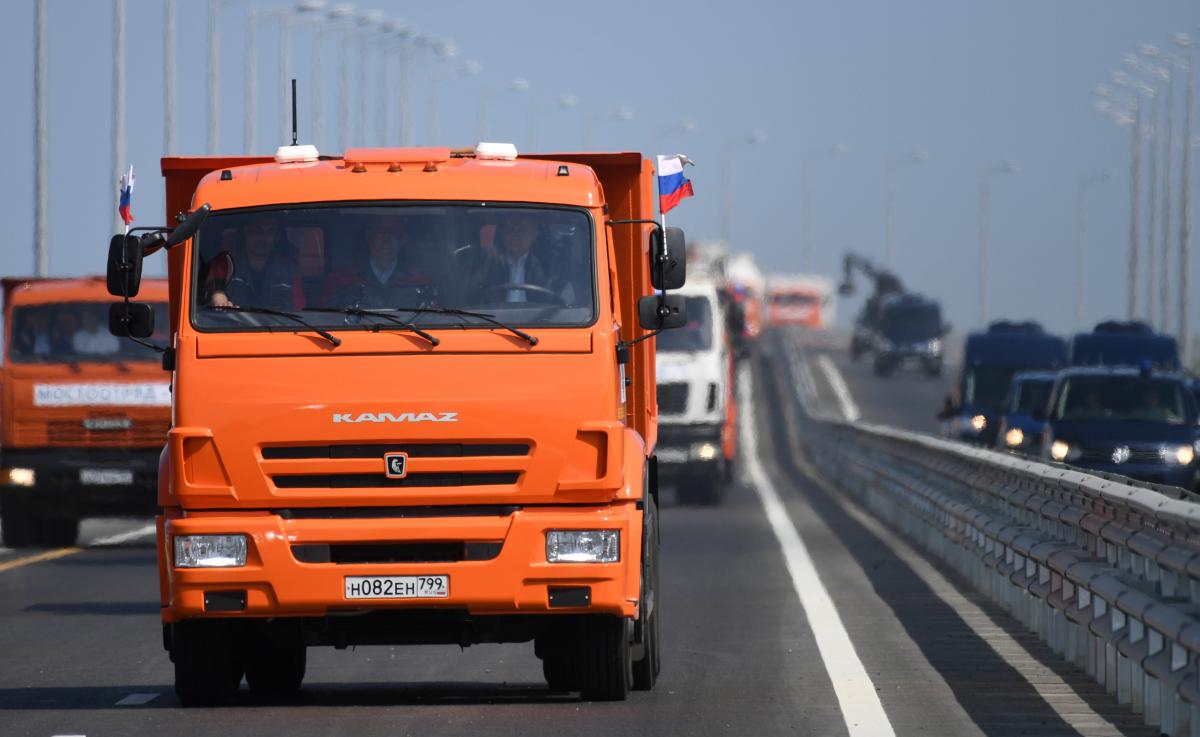 REUTERS
Russian political scientist, an employee of the Boris Nemtsov Academic Center for the Study of Russia (Charles University, Prague), Alexander Morozov has said the Russian-built bridge across the Kerch Strait to occupied Crimea has great symbolic significance for the Kremlin.
The economic meaning of the Kerch Strait Bridge is not too great for the Russian authorities, the expert said during a chat session organized by the news outlet Glavred.
According to Morozov, from the point of view of the giant construction corporations, the bridge to Crimea is important and beneficial to Russian President Vladimir Putin's ally, head of the board of directors of the Stroygazmontazh construction company Arkady Rotenberg.
"...[I]t has great symbolic significance for the Kremlin. It should be recalled the Kremlin made an attempt to build a bridge in this place back in the 1990s, in calm times...," the expert said.
Read alsoSome 500,000 Russians from mainland resettled to occupied Crimea – Ukraine official
The political scientist emphasized the Kerch Strait Bridge had played a rather important role in blocking the Sea of Azov.
"Now this is an important point that concerns many European diplomats as well. After all, what is happening with the regime of the use of the Sea of Azov? Russia unilaterally introduces some kind of embargo. And the bridge turned out to be a very convenient element of this embargo," Morozov said.
As UNIAN reported earlier, Russia started building the Kerch Bridge back in April 2015. On May 15, 2018, the motorway part of the bridge was opened, connecting the Russian Krasnodar Krai with occupied Crimea. Railway traffic on the bridge will reportedly be launched on December 9-10.