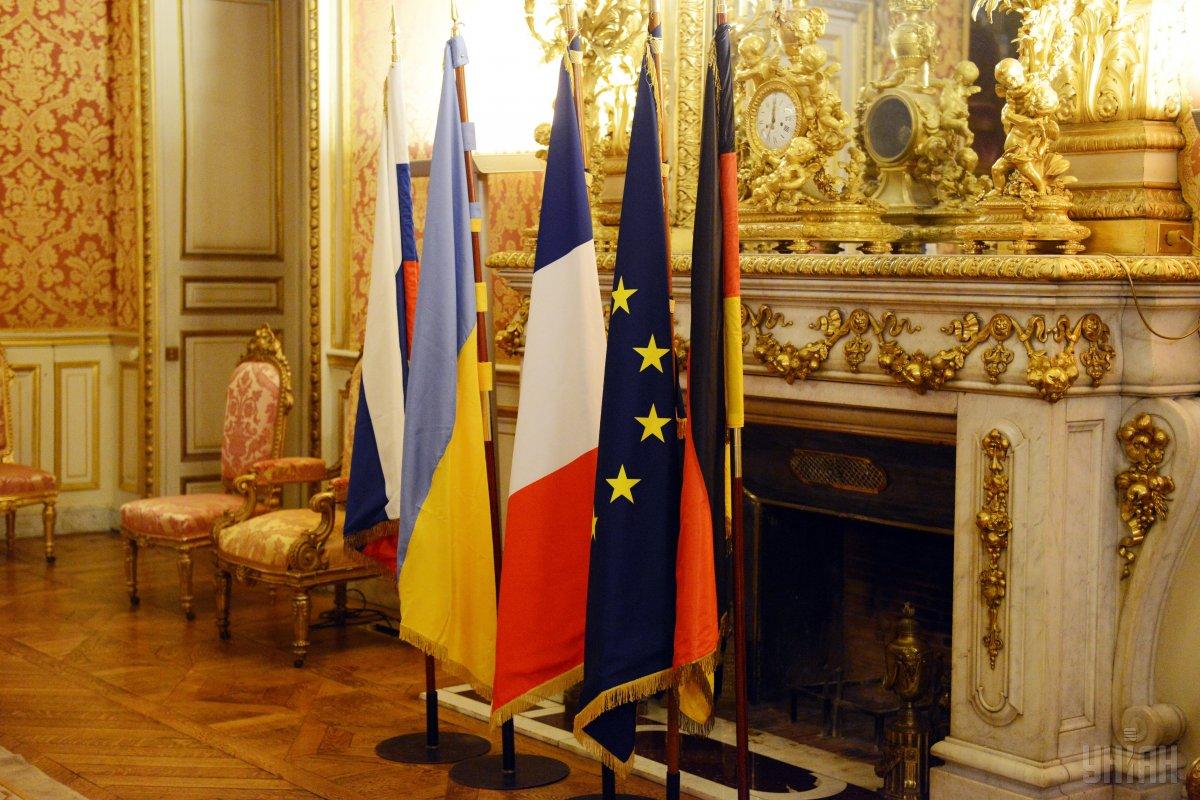 Photo from UNIAN
Secretary of the National Security and Defense Council (NSDC) Oleksiy Danilov has spoken about Ukrainian President Volodymyr Zelensky's positions at the Normandy Four meeting in Paris on December 9.
"We understand what we should take to the Normandy [Four talks]," he said at a meeting of the National Platform "Dialogue on Peace and Safe Reintegration, an UNIAN correspondent reports.
In particular, he named the release and return of Ukrainian prisoners of war the key issue.
"Unfortunately, this is not about dozens, it's about hundreds of people who are currently being held in captivity," Danilov said.
The second issue is the ceasefire along the entire front line.
"So to speak, we don't have any will to see our Ukrainian citizens getting killed. We must stop this," the NSDC secretary said.
According to him, the third issue that the Ukrainian side will raise at the meeting will concern the Russian-Ukrainian border.
Read alsoUkraine's NSDC considering five paths of Donbas reintegration – Danilov
"Until the Ukrainian border is returned, until the Ukrainian military deploy there, too many processes will be extremely difficult, I'd say, almost impossible," Danilov said.
At the same time, the NSDC secretary spoke of his recent meeting with Ambassador of the French Republic to Ukraine Etienne de Poncins.
"The ambassador said it was urgent to hold elections. Elections should be held only according to Ukrainian law. Elections should be held with the participation of Ukrainian parties. Elections should be held at polling stations, where Ukrainian flags are flying," Danilov said, emphasizing this as a principled position.
The NSDC secretary also said the preparations for the Normandy summit are underway, and meetings and consultations with the president are held almost daily, with the participation of the military and representatives of various government bodies.
"I'm sure the position of Volodymyr Zelensky will be that of president of Ukraine, not a step toward any surrender processes, any processes that will not be related to the interests of our state – believe me, no one will do this," he added.