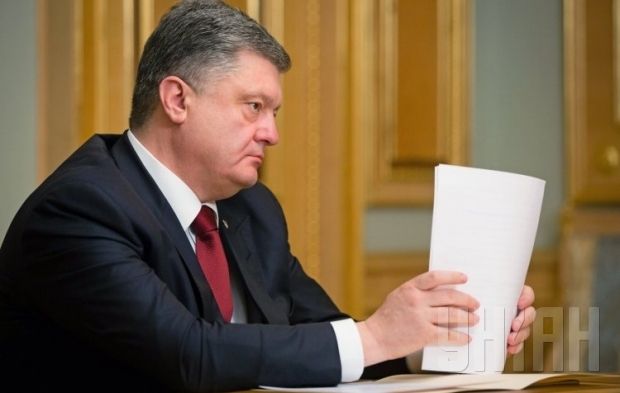 UNIAN
According to the decree, published on the official Web site of the President of Ukraine, Poroshenko approved the Regulations on diplomatic passports of Ukraine and the Regulation on the service passports of Ukraine, and canceled more than ten decrees regulating the issuance of diplomatic and service passports.
In addition, according to the document, the list of recipients of diplomatic passports is sharply limited.
In particular, these may be issued to the president, the chairman of the Verkhovna Rada, the prime minister and foreign minister for the period of their time in office. Earlier, this list also included the vice-speakers and permanent representatives of Ukraine to international organizations.
In addition, the possibility to get diplomatic passports for the duration of a business trip has been granted to MPs, members of the cabinet, the head of the Constitutional and Supreme Courts, the NSDC secretary, the head of the Presidential Administration, as well as heads and members of delegations of Ukraine at the international negotiations.
Previously, a number of other officials could apply for a diplomatic passport, including the Prosecutor General, the head of the SBU, the head of the NBU, the head of the Central Election Commission, governors and heads of regional councils, heads of high specialized courts, etc.
Now, not all of them have the right even to service passports. For example, this applies to governors and heads of regional councils.