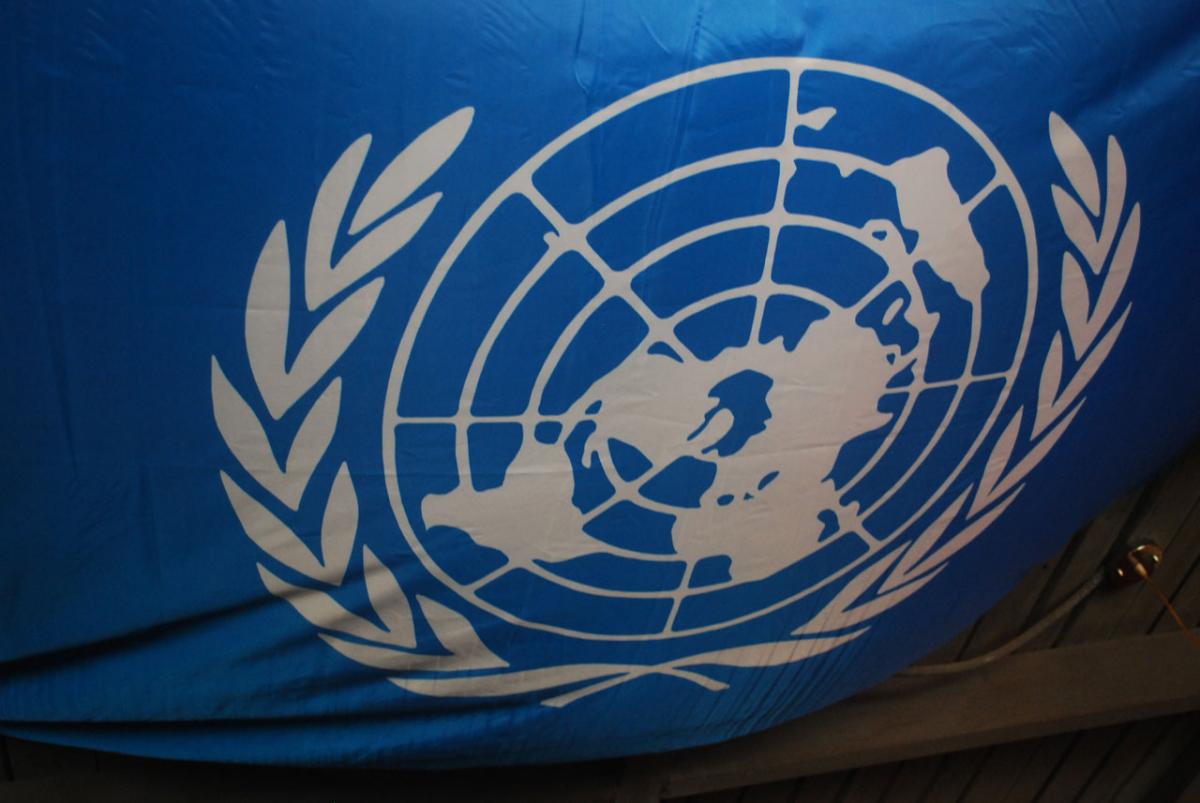 Public Domain Pictures
Ukraine has expressed protest over the visit of Crimean propagandists to the 12th Session of the UN Forum on Minority Issues.
The Permanent Mission of Ukraine to the United Nations Office and Other International Organizations in Geneva in a statement posted on Facebook said that, "being absolutely aware of the open nature of the Forum, which allows anyone who showed interest and managed to register to attend and speak up, Ukraine, however, has taken a number of preventive steps to warn the secretariat and the Forum leadership of the illegitimacy of the possible participation of representatives of the Crimean occupation authorities and their minions."
The mission in its letter to the Office of the United Nations High Commissioner for Human Rights the reminded that "all international organizations and specialized agencies of the United Nations system, when referring to Crimea in their official documents, communications and publications, including with regard to statistical data of the Russian Federation, to refer to 'the Autonomous Republic of Crimea and the city of Sevastopol, Ukraine, temporarily occupied by the Russian Federation'," as per UNGA Resolution 73/263, which has also encouraged all states and international organizations to do the same.
Read alsoUkraine's Embassy in U.S. calls on Apple Inc. to fix Crimea map
The mission, recalling the United Nations General Assembly resolutions 68/262, 71/205, 72/190 and 73/263, told the OHCHR that "persons who by any means claim to be representing Crimea must not be accredited at the events under the aegis of the United Nations as a part of the delegation of the Russian Federation or any other delegation, but that of Ukraine exclusively on the request of the Ukrainian side."
UNIAN memo. Russia occupied the Ukrainian Crimea, introducing the military into the peninsula and organizing in March 2014 a pseudo-referendum on its self-determination. The self-proclaimed Crimean authorities said that 96.77% of the inhabitants of the peninsula supported the accession of Crimea to the Russian Federation.
On March 18, 2014, the so-called "agreement" was signed in the Kremlin on the accession of Crimea and Sevastopol to the Russian Federation.
Western powers did not recognize the annexation of Crimea and imposed sanctions against Russia.
The Verkhovna Rada of Ukraine officially announced the beginning of the temporary occupation of Crimea on February 20, 2014.