Canada allocates $12 mln for confinement project at Chornobyl NPP
EUR 180 million was pledged for completing the construction of a New Safe Confinement (NSC) over the Chornobyl plant at an International Donor Conference at the end of April 2015, with Canada contributing $12 million for the project, according to the statement posted by Canadian Foreign Affairs Minister Rob Nicholson on his page on Twitter.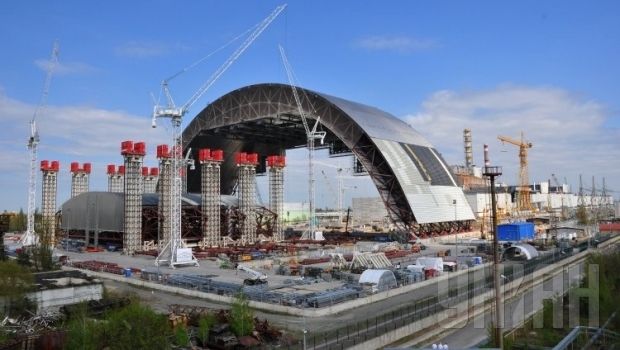 UNIAN
"Canada will assist Ukraine in countering organized crime, developing enterprises and strengthening nuclear security. Canada is contributing $12 million to the Chornobyl Shelter Fund. We remain committed to supporting Ukraine," Nicholson wrote.
The New Safe Confinement is a protective structure to contain the radioactive remains of Chornobyl's fourth reactor, which was destroyed in a catastrophic accident in 1986, and is expected to be completed in 2017.
As UNIAN reported earlier, the International Donors' Conference held at the end of April 2015 raised EUR 180 million for the project. At the same time, according to the Minister of Environment of Ukraine Igor Shevchenko, another EUR 75 million will be needed to complete construction work on the Shelter.
The Chornobyl Shelter Fund was created in 1997 to help Ukraine build a new containment shelter over the ruins of the plant's fourth reactor.
In September 2007 the Chornobyl Shelter Fund and the French Group Novarka signed a contract for the construction of the New Safe Confinement at the Chornobyl nuclear power plant. The initial cost of the construction was estimated at EUR 980 million. However, after six years the estimated construction costs had increased by another EUR 500 million.
Then in the summer of 2014 the Assembly of Contributors of the Chornobyl Shelter Fund decided to increase the additional contribution of donor countries to EUR 650 million to ensure the successful completion of the NSC construction, which is to make the Chornobyl nuclear power plant a safe and environmentally stable facility.
If you see a spelling error on our site, select it and press Ctrl+Enter