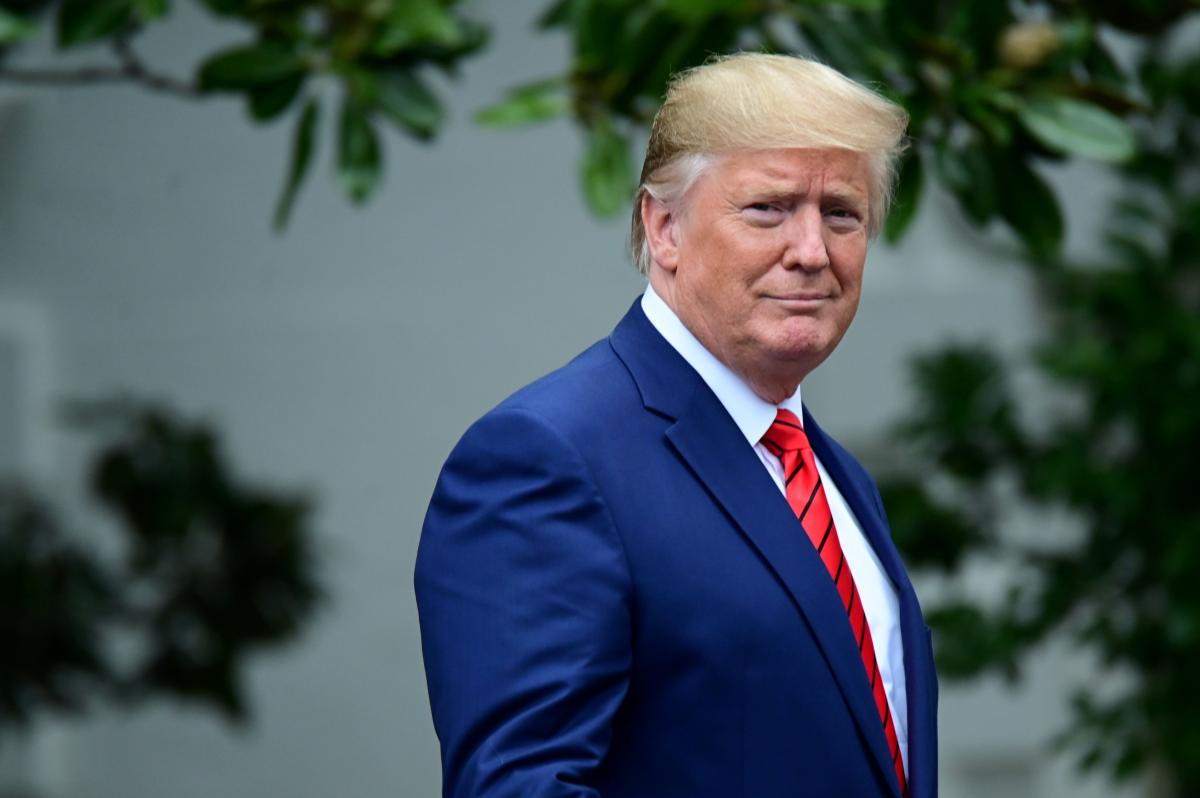 REUTERS
Ukrainian officials are discussing ways to improve their country's standing with President Donald Trump amid the continuing fallout from the impeachment inquiry, two sources told CNN.
Those sources, who recently met with Ukrainian officials, said that the Ukrainian government could still announce new investigations which could be seen as politically beneficial to the U.S. President, CNN said.
However, it is unclear what exactly those potential investigations would cover or when they would be announced. One source told CNN that Ukrainian officials recognized that any potential investigations would need to look into current issues and not just those of the past.
The Ukrainian Embassy in Washington did not reply to a request for comment.
Trump's request for Ukrainians to investigate their country's interference in the 2016 election – a debunked theory – and former Vice President Joe Biden and his son, Hunter Biden, is a cornerstone of the House Democrats' impeachment investigation. Whether that request was tied to a White House meeting and the withholding of military aid to Ukraine is at the crux of the impeachment inquiry.
Numerous witnesses in the inquiry have testified both publicly and privately about efforts made by Trump administration officials – namely Ambassador to the European Union Gordon Sondland and former U.S. Special Representative for Ukraine Kurt Volker – and Rudy Giuliani to get the Ukrainians to make a public statement committing to those investigations.
At one point, President Volodymyr Zelensky was expected to make such an announcement on CNN – a move which Amb. Bill Taylor, the top U.S. diplomat in Ukraine, expressed strong reservations about. In his public testimony, Taylor said Zelensky knew that it was "a bad idea to interfere in other peoples' elections."
In recent weeks, Zelensky noted that everyone in Ukraine is "tired about Burisma," the Ukrainian natural gas company at which Hunter Biden served on the board. However, Zelensky did not explicitly rule out an investigation.
The sources who spoke to CNN reiterated this, noting that the Ukrainians are not only cognizant of their dependence on the U.S. for security assistance, they are also seeking more support. However, they don't know who they can work with and trust to make their case in a compelling way to Trump, the sources said.
Many of the American officials who handle U.S.-Ukraine relations are now involved in the impeachment probe, and are now viewed by the Ukrainians as having lost the "confidence of Trump," according to one of the sources. The President has repeatedly and publicly berated several of the diplomats who have testified in the inquiry.
"They need a special envoy who has direct access to Trump," the source said.
Volker, who left the special envoy role in late September, was viewed as someone who had a direct line to influential players inside the White House and also had good working relationships with Ukrainian officials. Sources told CNN that Ukrainian officials have inquired about Volker's replacement and hope that the role will be filled soon. The State Department has not replied to a request for comment on when – or if – Volker will be replaced.