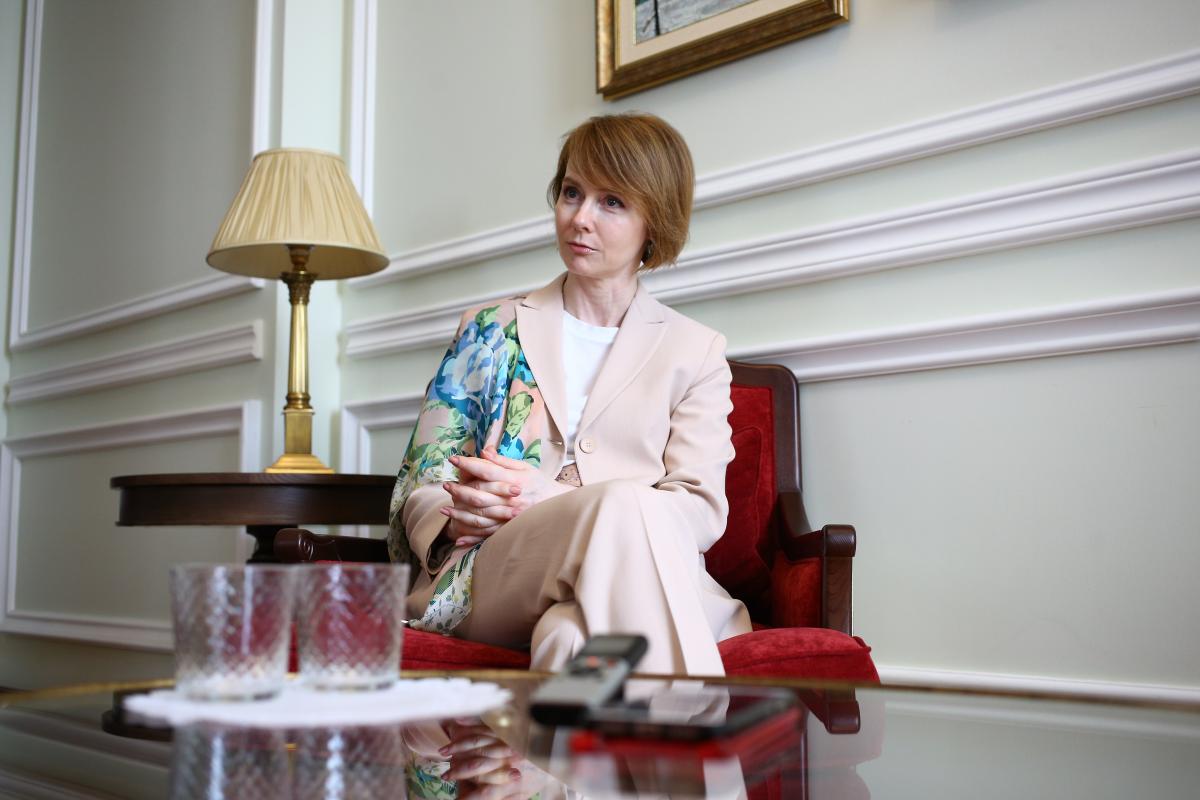 Photo from UNIAN
Ukrainian diplomat Olena Zerkal says Russian President Vladimir Putin will continue his political games at the upcoming Normandy summit in Paris on December 9.
"Apparently, the subject is a person who has masterminded some kind of global transformation, especially when it is 'playing' now not only in Ukraine – it is 'playing' all over the world... Now I think there is no reason to believe that he [Putin] will arrive there [in Paris] with good intentions. Therefore, I expect it will be a continuation of the game again," she said, commenting on Ukraine's prospects at the summit, according to the Novoe Vremya online publication.
Read also"Told to remain silent": Former senior diplomat in Kyiv says Ukraine knew of aid freeze in July
Zerkal said she "is trying all the time to find out from everyone" whether there is any reason to believe that Putin is interested in changing his policy toward Ukraine. However, she said she did not hear any such reason except that Putin was interested in the cancellation of anti-Russia sanctions.
"I'm sure the number of scenarios on Putin's table is several times higher than we can expect," she added.
Zerkal also recalled that during a meeting with the then Ukrainian President Viktor Yushchenko in 2000, Putin said he considered the fact that Crimea was part of Ukraine to be historical injustice.
Earlier, Zerkal said Ukrainian President Volodymyr Zelensky had repeatedly announced that he was seeking to achieve peace with Russia, and this is what he is going to demonstrate at the upcoming Normandy Four meeting.