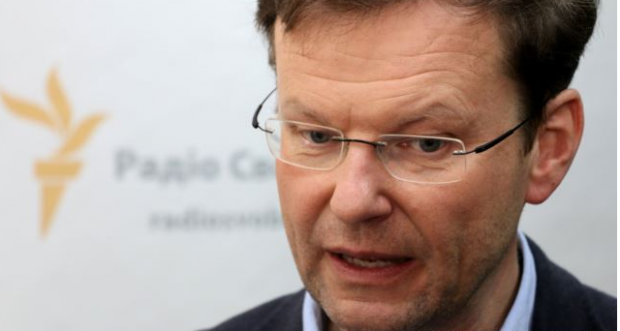 Sasha Borovik / Photo from radiosvoboda.org
The ministry has announced it no longer cooperates with adviser to the minister Sasha Borovik, who was nominated to the first deputy minister's position in February 2015, the ministry's press service said.
In the past three months, Borovik had been working as an adviser and hadn't been appointed to the position.
"As the ministry continues very important work to introduce, facilitate and control reforms, it's very important that all those who work and advise the Economic Development and Trade Ministry are able to work jointly in a constructive manner. For this reason the ministry has decided to terminate all ties with Mr. Borovik," the press service said.
As Borovik told Radio Svoboda on Thursday, this is due to a dispute with Ukrainian Prime Minister Arseniy Yatsenyuk, which began late in March when they met in person. "I told him I consider myself to be a technocrat who must tell the truth. In my belief, he didn't like my position. He seems to have taken such a decision after that," Radio Svoboda quoted Borovik as saying.
According to Borovik, Minister for Economic Development and Trade Aivaras Abromavicius "has got tired of interceding" for him.
Borovik was responsible for the arrangement of a donor conference in Ukraine.
As UNIAN previously reported, Ukrainian President Petro Poroshenko early in March 2015 granted Ukrainian citizenship to nominee for the first deputy economy minister Sasha Borovik.