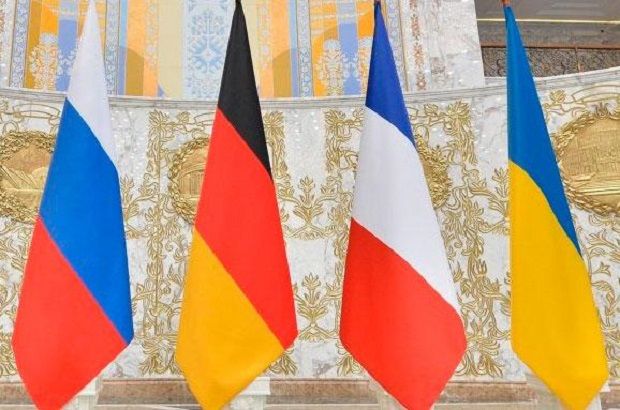 eurointegration.com.ua
Secretary of the National Security and Defense Council (NSDC) of Ukraine Oleksiy Danilov has said local elections in Donbas are possible only under Ukrainian law and after the restoration of Ukraine's control over the border with Russia.
"Elections in the temporarily uncontrolled parts of Donetsk and Luhansk regions will be possible only in the liberated territories, under Ukrainian legislation, and only witnessed by domestic and foreign observers," he told journalists of ICTV and Ukraine TV channels, the NSDC's press service reports.
Read alsoZelensky: Vote in Donbas to be held under Ukraine laws after end of Russian occupation
Five scenarios of the reintegration of the temporarily occupied territories of Donbas were approved during the coordination meeting at the Office of the President of Ukraine on December 3. In particular, based on the results of the meeting, the priorities were identified for Ukraine to defend during the negotiations with the Normandy Four leaders, namely: the release of prisoners in the "all-for-all" format, the withdrawal of illegal armed formations from the occupied territories, the possibility of holding local elections in Donbas under Ukrainian law and turning over control of the Ukrainian-Russian border to Ukraine.
"There is no scenario of capitulation, which some political leaders claim. This is out of the question. The president of Ukraine has set a task for us to clearly define how we can end this war," the official said.
Danilov expressed the hope that "in the end, our partners will move from words to deeds, and we will handle at least four key issues."
"First of all, we will exchange prisoners in the "all-for-all" format, we will have a ceasefire along all sections of the contact line, and we will also find a way to resolve the issue of elections," the NSDC secretary said.
The NSDC secretary reiterated Ukraine had fulfilled all conditions for holding the Normandy summit, which is to take place in Paris, France, on December 9. "In particular, the disengagement of troops at three sites [Stanytsia Luhanska, Zolote, and Petrivske] is an unprecedented step on our part," he said.