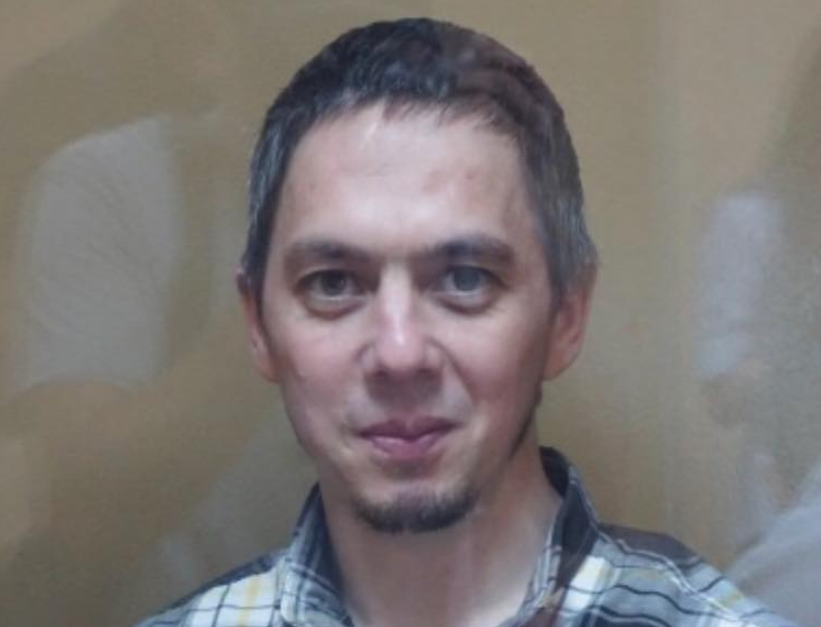 Photo from the Crimean Solidarity human rights group
Crimean Tatar activist Enver Seytosmanov has been sentenced by the Southern Military Court of the Russian city of Rostov-on-Don to 17 years in a penal colony with a one year in custody.
Read alsoU.S. Embassy calls on Russia to immediately free six Crimeans convicted in Hizb ut-Tahrir case
"Enver Kiazymovych Seytosmanov shall be found guilty of managing the work of an organization that, under Russian laws, is recognized as a terrorist one, i.e. a crime under Part 1 of Article 205.5 of the Criminal Code of the Russian Federation, on the basis of which [he shall be] sentenced to 17 years in a penal colony with a one year in custody," the Crimean Solidarity human rights group wrote on Facebook on December 5.
Seytosmanov is a defendant in the case of the Hizb ut-Tahrir al-Islami organization, which is outlawed in Russia. The organization is legal in many countries, including in Ukraine.
According to lawyers who work with this category of cases, no evidence of guilt and involvement of the defendants in terrorist acts or violence has been presented during the investigation. Meanwhile, Crimean Tatars are accused and sentenced to various terms in penal colonies only on the basis of that they have attended religious meetings and read religious literature, or discussed social and political topics.
The Russian Memorial human rights watchdog said Seytosmanov was deprived of liberty in the absence of an event or corpus delicti in violation of Russian and international law.
Ukraine's Ministry of Foreign Affairs is demanding that Russia release Seytosmanov.
As reported earlier, Ukraine will send the materials of the Hizb ut-Tahrir case to the UN court.
Kyiv considers such cases unlawful and sees them as persecution of Crimean Tatars by the Russian authorities in Russia-occupied Crimea.