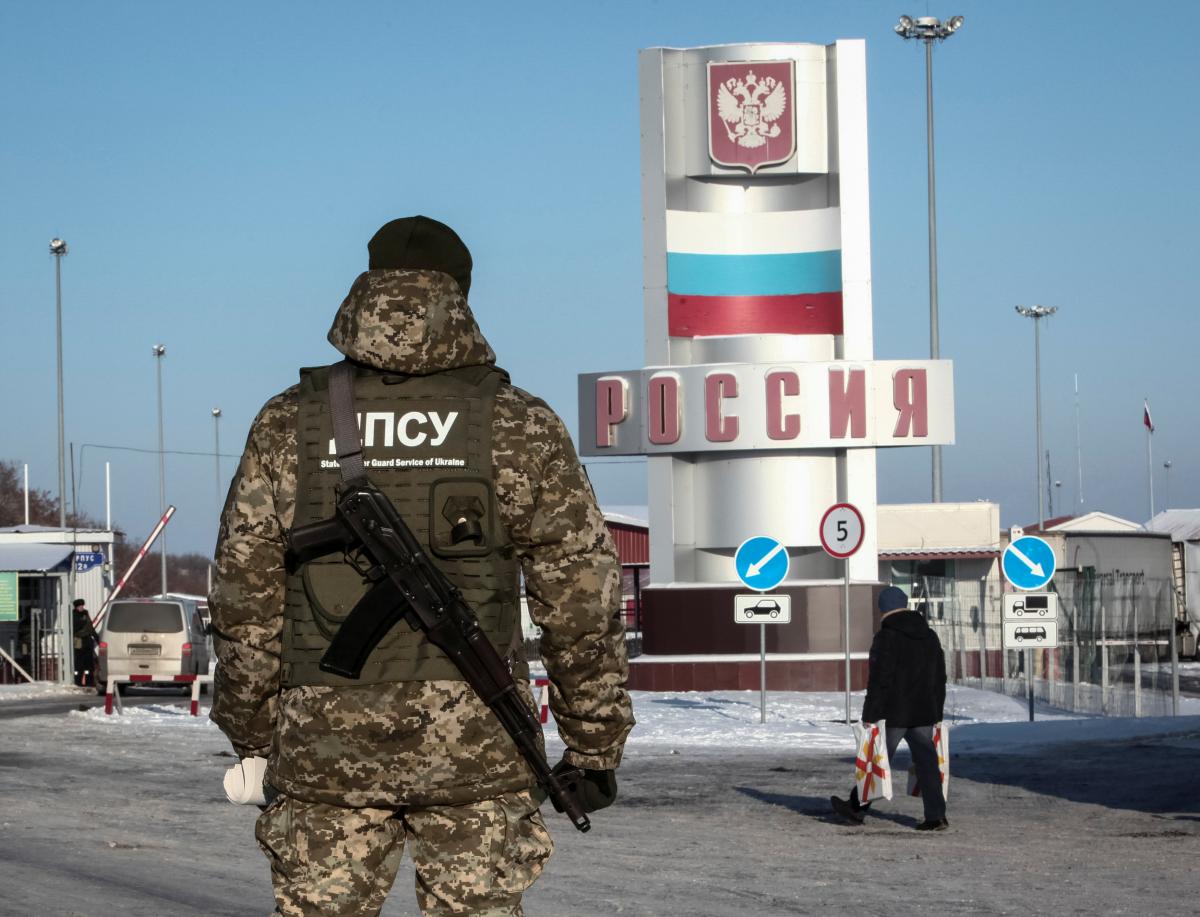 REUTERS
Ukraine's government may toughen the rules from March 1, 2020, for its citizens crossing the state border with the Russian Federation.
"The government plans to ban the use by Ukrainian citizens of internal passports and birth certificates to cross the state border with Russia," Director of the Consular Service Department of Ukraine's Ministry of Foreign Affairs Serhiy Pohoreltsev told UNIAN.
He explained the draft Cabinet resolution provides for the suspension of the provisions of agreements concluded with Russia between 1997 and 2011, which were signed before Russia unleashed its aggression against Ukraine.
Read alsoUkraine's SBU detains member of Putin's party on border with Crimea (Photo, video)
He specified the provisions list the documents using which citizens of Ukraine have the right to cross the border with Russia; the list still includes an internal passport of a citizen of Ukraine and a birth certificate for children under 16.
"The law on the procedure for citizens of Ukraine to exit and enter Ukraine clearly defines the documents that entitle a citizen of Ukraine to enter or leave the country. This is a foreign passport, a diplomatic and service passport of Ukraine, a sailor's identity card, crew ID and ID for returning to Ukraine (only for entering Ukraine.) If the government decides, the provisions of this law regarding passports and other document giving the right to travel abroad will be applied from March 1, 2020, to citizens of Ukraine who cross the border with the Russian Federation," the official said.
The use of an internal passport and a birth certificate (for children under 16) for visits to Russia is stipulated in agreements signed between Ukraine and Russia on January 16, 1997, to regulate visa-free travel between the two countries. The said documents are also mentioned in agreements between the governments of Ukraine and Russia, which were signed on October 18, 2011, to regulate border crossing by residents of the two states' border regions.
Pohoreltsev explained the need to amend the regulations. Referring to the data of the Administration of the State Border Guard Service of Ukraine, he said the number of cases of detecting fake birth certificates and internal passports was growing annually.
According to Pohoreltsev, "the existing simplified travel regime for Ukrainian citizens going to the Russian Federation during the latter's armed aggression does not correlate with threats to the national security of Ukraine."