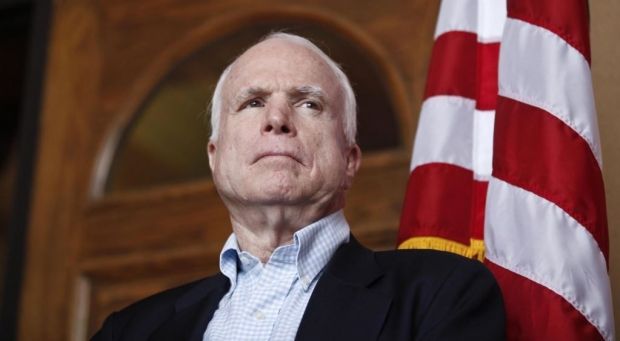 REUTERS
"I was honored to be asked to join Ukraine's International Advisory Council on Reforms, a forum for discussing ways to ensure Ukraine's territorial integrity and security and support the country's democratic future in the face of Russian aggression. However, under provisions of the U.S. Constitution concerning the interaction of Members of Congress with foreign governments, I am obligated to decline the invitation," he said.
"I am deeply proud to be a friend to Ukraine in their fight against Vladimir Putin's dismemberment of a sovereign nation. As I have since the first days of the Maidan protests, I will continue to do everything I can to stop Vladimir Putin's unabated aggression, and stand shoulder-to-shoulder with free Ukraine, supporting the efforts of this new Council, and the government and people of Ukraine in these very difficult times," McCain said.
As UNIAN reported earlier, on May 13 Ukrainian President Petro Poroshenko signed a decree on the International Advisory Council on Reforms and its staff. According to the decree, Saakashvili was appointed head of the council.
According to Saakashvili, the list includes prominent politicians, such as the current Chairman of the European Parliament Committee on Foreign Affairs Elmar Brok, active member of the European Parliament Jacek Saryusz-Wolski, former Swedish Foreign Minister Carl Bildt, famous author of Slovak reforms Mikuláš Dzurinda, well known economist Anders Aslund, and Andrius Kubilius, who was the prime minister of Lithuania from 1999 to 2000 and again from 2008 to 2012.