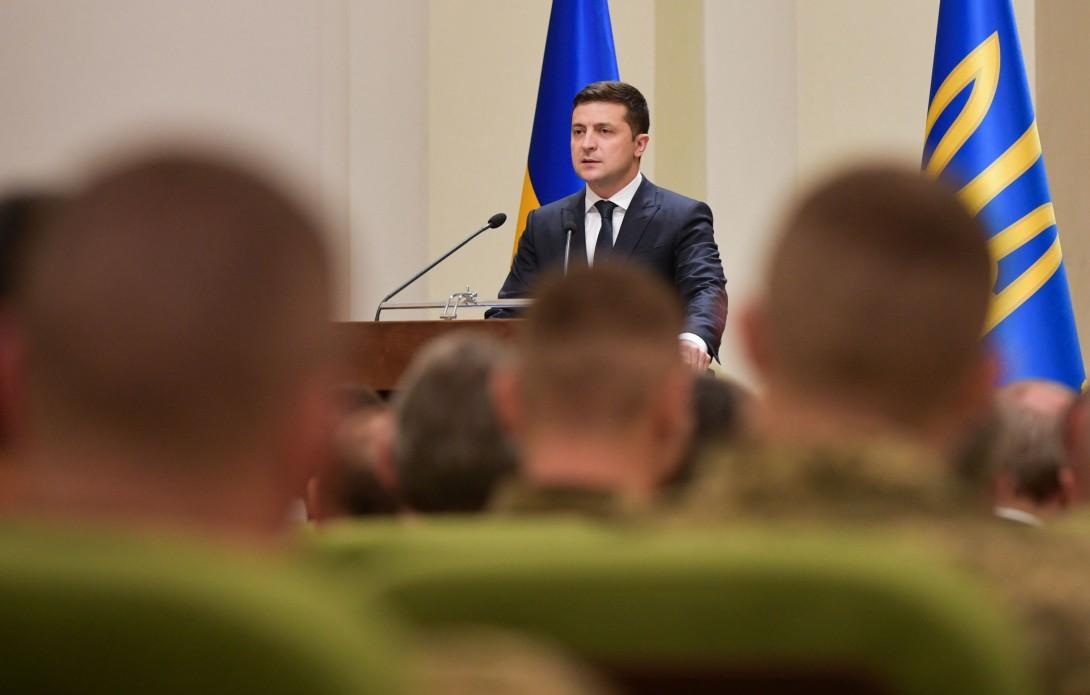 president.gov.ua
Ukrainian President Volodymyr Zelensky has said the army will still be a priority of the state after peace has been achieved.
"After achieving the long-awaited peace, the army will still be our priority. This is a guarantee of our further development, our independence, our right to independently choose our own path," he said during a speech on the 28th anniversary of the Armed Forces of Ukraine, according to the president's press service.
Read alsoZelensky meets with Euromaidan participants
"The whole world sees that we really want peace. We do not want to lose the best Ukrainians every day. We will definitely get back our people and our territories," Zelensky said.
The president greeted the servicemen on their professional day and thanked them for their honest performance of duty, honor, courage and heroism. He wished the defenders and their families a strong health, well-being, unbreakable spirit, new successes and victories for the benefit of Ukraine.
He also promised decent living conditions to the military and their families.
In addition, Zelensky handed over state awards on the Day of the Armed Forces of Ukraine.