Rada group says Yatseniuk has no direct links to criminal activities
A parliamentary working group to investigate information regarding financial irregularities in the government has not found any direct criminal actions in the activities of Ukrainian Prime Minister Arseniy Yatseniuk, the chairman of the group Boryslav Bereza reported in Ukraine's parliament on Friday, according to an UNIAN correspondent.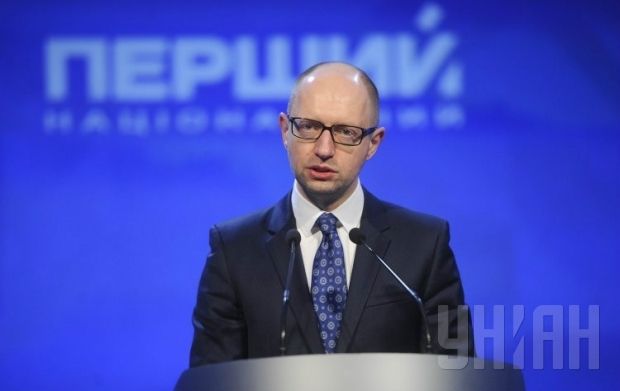 UNIAN
"Based on the available materials that have been studied, we would like to say that there are no direct links to criminal activities by Ukrainian Prime Minister Arseniy Yatseniuk," he said.
"But we came to the conclusion that he is responsible for wrongful acts committed by the members of the Cabinet of Ministers and the heads of state-owned enterprises," Bereza said.
As UNIAN reported earlier, on April 10 the Verkhovna Rada of Ukraine established a working group on the basis of the committees on countering and combating corruption and on legislative support of the law enforcement agencies in order to check the facts in the media of possible abuse in the public sector, according to the State Financial Inspection, as well as in state-owned enterprises.
In early March, the Cabinet of Ministers, as part of the fight against corruption and under checks of the executive authorities initiated an internal investigation against the leadership of the State Financial Supervision Authority and dismissed a department head, Mykola Hordienko, from his post.
In response, Hordienko spoke of government abuses revealed in 2014 worth over UAH 7.5 billion. According to Hordienko, the abuses were connected with Ukrposhta, Ukrgasdobycha, and Energoatom and abuses at state oil and gas company Naftogaz Ukrainy worth more than UAH 4.5 billion.
If you see a spelling error on our site, select it and press Ctrl+Enter