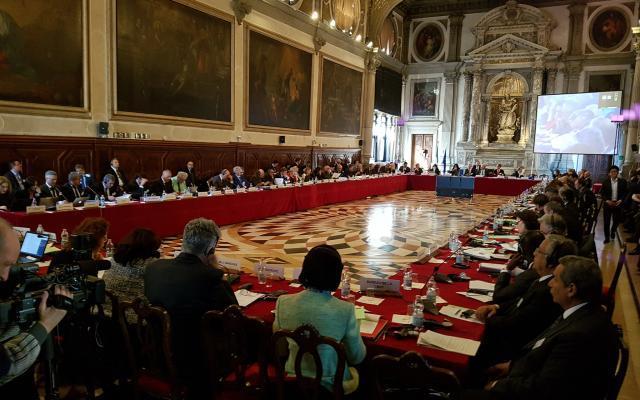 unba.org.ua
State Language Law of Ukraine fails to strike balance between strengthening Ukrainian and safeguarding minorities' linguistic rights, says Venice Commission.
The Conclusion includes a wide range of recommendations for amending the legislation and notes its certain points that the Commission believes contradict the country's international obligations.
"To avoid the language issue becoming a source of inter-ethnic tensions within Ukraine, it is of crucial importance to achieve an appropriate balance in its language policy," reads the report.
The authorities have so far failed to do so, the Commission's constitutional legal experts have stated.
The experts acknowledge that the language policy is an extremely complex, sensitive and highly politicized issue in Ukraine, especially in the context of the ongoing conflict with Russia. In view of the particular place of the Russian language in Ukraine, as well as the oppression of the Ukrainian language in the past, the Venice Commission fully understands the need to promote the use of Ukrainian as the State language.
Read alsoHungary to block Ukraine's NATO membership, Szijjarto says
At the same time, Venice Commission specifically recommends repealing the provisions of the Law providing for a differentiated treatment between the languages of indigenous peoples, the languages of national minorities which are official EU languages, and the languages of national minorities which are not official languages of the EU, if such treatment is not based on an objective and reasonable justification.
The article establishing liability for deliberate distortion of the Ukrainian language in official documents and texts should also be removed. The Law must provide for clear exceptions for the use of languages other than Ukrainian in emergency situations (e.g. in communication with rescue services such as police, firefighters, hospital staff, etc.), according to the Commission.
Venice Commission recommendations are not legally binding, although any government criticized by the Commission usually faces international pressure to fulfill such recommendations.