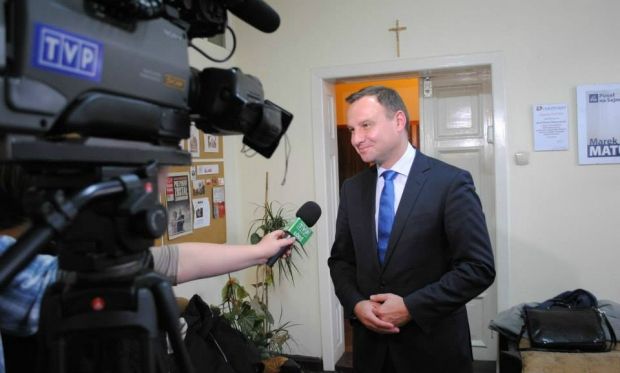 Photo from facebook.com
Duda made the call for NATO troops to be based on Polish soil during a debate on Sunday with the current Polish President Bronisław Komorowski, who is running for a second term, according to Russian news agency TASS.
"By the time of the NATO summit in Warsaw in 2016, we should require additional security guarantees in the form of NATO infrastructure and military bases. That would be a real strengthening of our positions," Duda said.
He said that earlier, the eastern limit for NATO bases in Europe was western Germany.
"Now these are not the borders of NATO - they are ours. We should have at least some of these bases," Duda said.
The candidates also discussed the situation in Ukraine. According to Komorowski, the Ukrainian question is of key importance for Poland's security.
"We can help Ukraine in the preservation of its independence, because it is in our national interest," Komorowski said.
"Poland supports reforms in Ukraine in the sphere of local government, as well as in the field of defense. However, there is no need to send Polish soldiers to Ukraine now," he said.
"The main thing is the implementation of the strategic interests of Poland. It is in our interests that Ukraine is in the EU, and the war in the Donbas is not in our interests," Duda said, and called for the Ukrainian question to be answered through the EU and NATO.
As UNIAN reported earlier, the first round of presidential elections was held in Poland on May 10. None of the candidates managed to win 50% of votes. A second round of voting will be held in the country on May 24.