Lavrov: Self-proclaimed republics in Donbas should remain in Ukraine
The so-called self-proclaimed Luhansk People's Republic and Donetsk People's Republic should remain part of Ukraine, Russia's foreign minister has told one of his country's newspapers.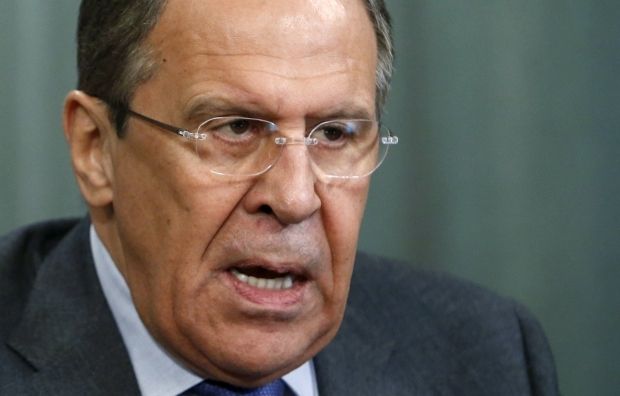 REUTERS
"We have been saying at all levels via the Russian president's statements, and in other formats as well, that we advocate [these areas] becoming part of Ukraine," Russian Foreign Minister Sergei Lavrov said in an interview with Rossiiskaya Gazeta.
"They have proposed their own draft constitution. It says exactly about that status which is foreseen in the Minsk agreements: the republics will be part of Ukraine. And then constitutional reform will go ahead to perpetuate this status."
According to Lavrov, this was signed personally by German Chancellor Angela Merkel and French President Francois Hollande in Minsk.
As UNIAN reported earlier, Lavrov said that Ukraine should fully take into account the positions of Donetsk and Luhansk when conducting its constitutional reform.
Recently, there have been a number of meetings between Western politicians and the leaders of the Russian Federation, during which certain agreements about the status of the self-proclaimed republics in Ukraine were probably made.
Despite a change in the Russian rhetoric allegedly in favor of Ukraine, Russia's leaders still insist that all the actions should be coordinated closely with the Donbas chiefs of the Russian-backed militant organizations.
Commenting on Ukrainian President Petro Poroshenko's statement that Ukraine will remain a unitary state with Ukrainian as the only official language, Lavrov said that the Normandy Format had pledged to monitor that everything should proceed in the context of the Minsk agreements.
"They [Minsk accords] say nothing about a unitary state, the Ukrainian language [as the only official language], yet there are a number of issues sealed in the documents approved by the heads of state that should be mandatorily included in the constitutional reform, including coordination [of actions] with Donetsk and Luhansk," he said.
If you see a spelling error on our site, select it and press Ctrl+Enter